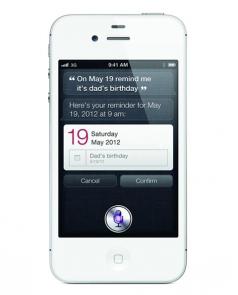 For users of the iPhone 4 white 16GB version is expected to have problems, Apple officially says that users will be given a compelling offer. 
iPhone 4 users will be replaced with a 16GB iPhone 4S due to the current version for the iPhone 4 stock white Apple is said to be minimal and is currently difficult to obtain replacement hardware. Obviously this offer is only for the program unit problem, which unfortunately is only valid at the Apple Store Canada and America. To note, the iPhone 4S replacement is refurbished version, although this version will have different performance with the new.
"This iPhone 4S would be a refurbished 16GB white iPhone 4S. This situation will not affect all customers and Apple Stores, but like many it seems a 16GB white iPhone 4 owners seeking replacements hardware may get Siri, an A5 chip, and an eight-megapixel camera out of Their next Genius Bar appointment. 

That specifically Sources said the issue pertains to the Apple Stores in the United States and Canada, but the sources did not mention other countries or regions.
source
regards,
hpmurah2ulatest info of mobile price and get your own mobile right now