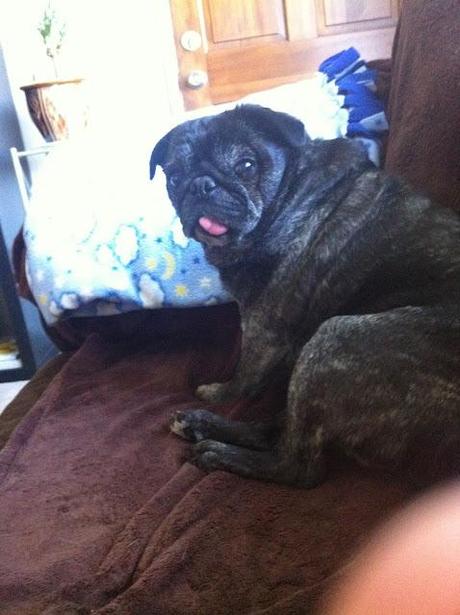 Did you say breakfast?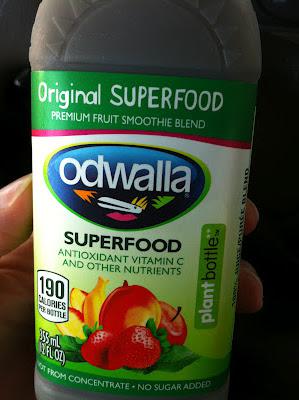 Good Morning!  I am feeling a little grateful it's supposed to cool down a bit today.  Don't get me wrong, I LOVE the sunshine - but it went from 50 and raining to sunny and 82, with humidity!  Let's just ease back into this... ;)  Have you ever tried an Odwalla Superfood?  I avoided it for years because of the color - and because I assumed it would taste like... greens.  Let me tell you it is mostly fruit - and it tastes just like fruit juice - they snuck some greens in but you can't taste them, at all.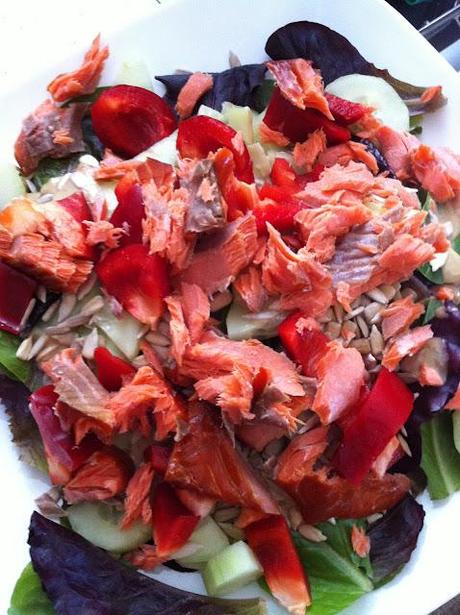 Dinner was a huge salad with lettuce, cukes, red peppers, salmon, sunflower seeds - and TJ's Vegan Goddess Dressing - so good!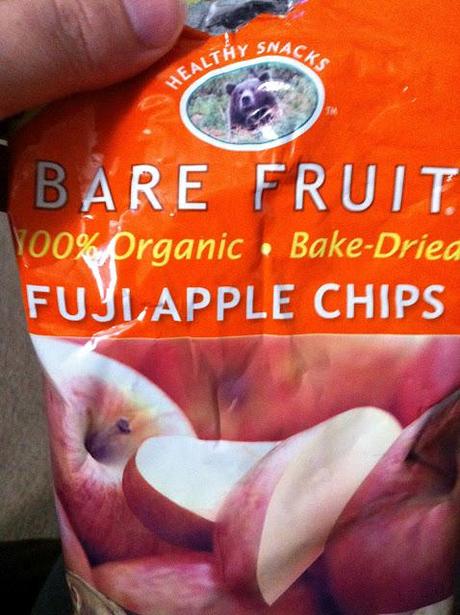 I had these tasty things for dessert and they reminded me of childhood.  I remember eating apple chips all of the time when I was young.  I can't remember the last time I ate them as an adult...  When cookies and pastries are an option, it's hard for me  I don't choose simple - healthy options like this one... and I've been missing out!  I loved that these were apples from WA too - keepin' it local.  I'm keeping this post short this morning because Mr. Ball is headed to daycare, and I've got to hit the grocery store before  teaching class.  I'm still working on my water, so I haven't even made the morning smoothie.  Have a great Tuesday!