When it comes to tablets, India has certainly jumped onto the bandwagon. A number of people have opened up to the idea of using these ultra-modern devices that help you mix business and pleasure in the right manner. Whether you want to send an important excel report or you want to chat with your friends on Skype, the right tablet can help you do both with ease. A tablet PC is certainly one of those gadgets that you can utilize in a variety of situations.
The tablet market in India is highly interesting for two reasons.
Buyers who have an unlimited budget do not think twice before picking up an iPad or a Galaxy Tab. The Google Nexus 7 is also highly anticipated by the Indian masses.
On the other hand, low-priced tablet PC's have carved out a niche for themselves by catering to the price-conscious Indian.
The second point is unique to the Indian market because people here are always looking for a product that packs in a punch and doesn't make you spend too much. Keeping this in mind, there are quite a few manufacturers who have unveiled smartly priced tablets, some of which have become immensely popular.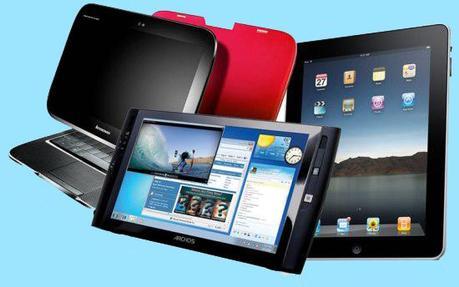 Aakash: No such list is complete without a mention of the Datawind-manufactured line of Aakash tablets. At 2,500 INR this is one tablet that you could pick up if you're not an avid Internet user. Targeted manly towards the student section, this tablet became quite popular in India because of its price as well as the Android OS.
Micromax Funbook: This tablet comes for 6,500 INR and earned a name for itself with its Android 4.0 OS. You could even expand the memory to 32 GB if the need arose.
HCL Me U1: The best thing about this device is its sleek look and long list of features. With a 1 GHz Cortex A8 processor, running applications is a breeze.
Milagrow Tabtop: A tablet designed specifically for women? A unique model among all the others out there, the Tabtop comes with a special security app that could come in handy at times.
This is just the tip of the iceberg when it comes to a low-priced tablet PC. You can take your pick from a number of other options depending on your budget. If you have more than 10,000 INR to spend then you could pick up something a little more high-end.
Tagged with 
best android tablet tablets tablets in india