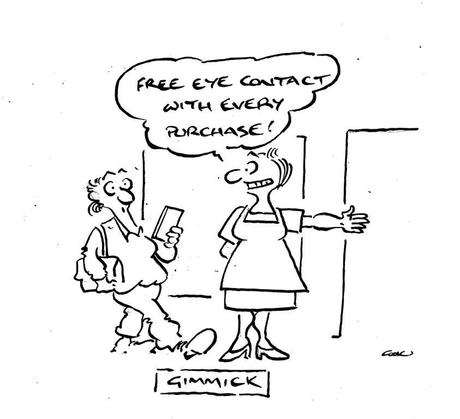 Three simple questions
My first home was the flat above my father's store in a  modest working class suburb. What was good about it? Everyone knew everyone; the railway station was across the road; if you wanted to buy something, it was around the corner. In short, community, connectivity and convenience.
Not much happens there now. Online shopping has eroded retail. People connect more on the net than in person. If you want to shop, the nearest mall is a better option. 
That's changing too. Forecasts suggest 25% of malls will shut their doors in the next five years. That leaves a lot of malls intact. I still go to one. What are the closers doing wrong, and what are the survivors doing right? My favorite mall constantly addresses three key questions about business and life.
What's working?
Most businesses have several core activities. One is usually a standout. In the current rush to stay agile, the worst thing you can do is ignore your core competency. It's the thing that keeps you solvent and profitable. If it's working, don't get complacent. Look for ways to tweak it. A key to retail success is passing traffic. My mall is building a tunnel to directly connect with a nearby subway station.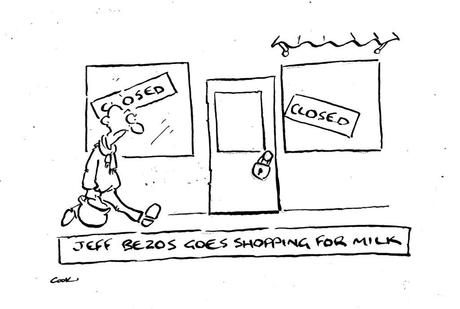 Whatever business you are in, what can you do to boost customer traffic, whether it's on or offline? You might have cornered one market sector. What about the others? Lifestyle and demographic shifts mean new market opportunities to repackage your offering. My mall now has two cinemas: one aimed at families, the other with a full F&B service and reclining seats. I've gradually transitioned to the latter. My grandchildren are usually in the former. Their parents shop en route. So do I. How else can you take people to your product?
What's not working?
If you rank each of your business activities by volume, margin and future prospects, one of them will come last. It's often hard to let go. You worry an alternative product or service will cannibalise what once might have been, or maybe still is, going ok. The question is not about shutting it down. It's what will replace it.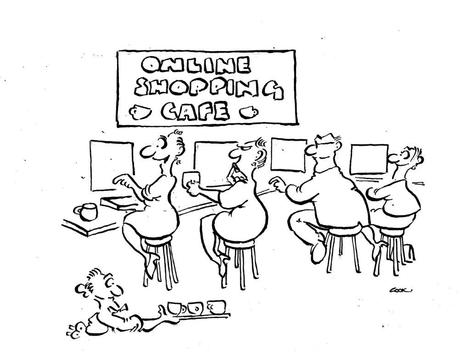 The resources it uses — people, space, components and skill sets — can often do something else. What is it? My mall monitors shop turnover to identify customer trends. Needless to say, they closed the CD/DVD store last year. It was replaced by a so-called 'pop culture' shop selling state-of-the-art games and toys. My grandchildren walk past it on the way to the movies.
What could work?
This is the most important question. In my experience, it's less likely to be answered at a major strategic offsite. It comes instead from real experiments. My mall is experimenting with odd pop-ups. They use unutilised space in high traffic areas to sell deeply discounted impulse buys — phone accessories, simple gifts, cheap jewellery, even wigs, and of course, the inevitable UGGs.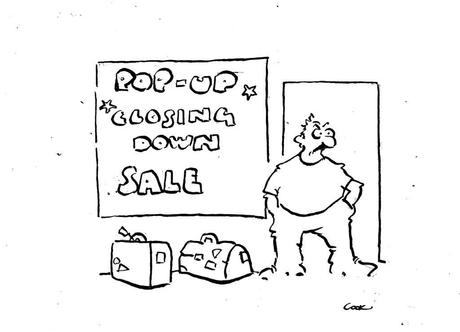 Some of these pop-ups fail quickly. That means something has been learnt. Others seem like permanent fixtures. One has moved into an actual store. This is no different to developing a premium add-on or a low-cost entry option to your existing product or service. 
The key is the learning. If it works, keep building on it. If it doesn't, work out exactly why and move on. Apply those learnings not just to the next experiment. They often unlock the answers to questions one and two.