Its a perfect time to get cozy. With the gloomy weather and cold air, its such a great time to take out all those cute sweaters hiding in your closets all year long. Such an effortless and versatile piece to wear. You can pair it with cute shorts, skater skirts, black jeans and a whole lot of other pieces you want. It gives you that instant glam while still giving you the comfort you've always wanted. 
Have you heard of 
Sammy Dress
? Its an online shop which sells a wide array of the latest fashion trends. They sell dresses, tops, skirts, shorts, shoes, bags, jewelries and even wedding dresses and gowns. Its a perfect stop for those having strict budgets. 
Sammy Dress
 offers less and cheap clothes while still giving you the latest in fashion.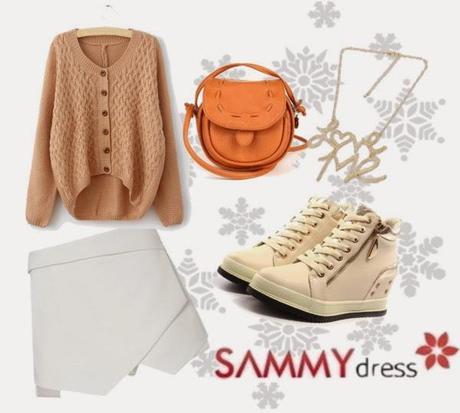 Aren't these items from
Sammy Dress
cute?
1. Long Sleeves Irregular Single-Breasted Sweet Style Acrylic Sweater For Women
2. Graceful Irregular Hem Solid Color Shorts For Women
3. Fashion Women's Short Boots With Color Matching and Rivets Design
4. Casual Women's Crossbody Bag With Solid Color and Weaving Design
5. Fashion Rhinestoned Love-Me Pendant Necklace For Women
By the way, follow me on
Polyvore
:)