Hi guys! I'm back with another review. I recently got this Human Nature Beauty Oil from one of my workmate. I heard that this is the brand's best seller and I was pretty amazed about its versatility in terms of uses as what is written in the description at the back of the bottle. They claim the product to be all in one - spot remover, make up remover, hair polisher, can lighten underarms, dark circles and a lot more. Hence, its called the Beauty Oil., others even call it the Miracle Oil as it says to have 22 beauty benefits! What's also promising about this product is that its 100% organic packed with Vitamins A,D & E with no chemicals used.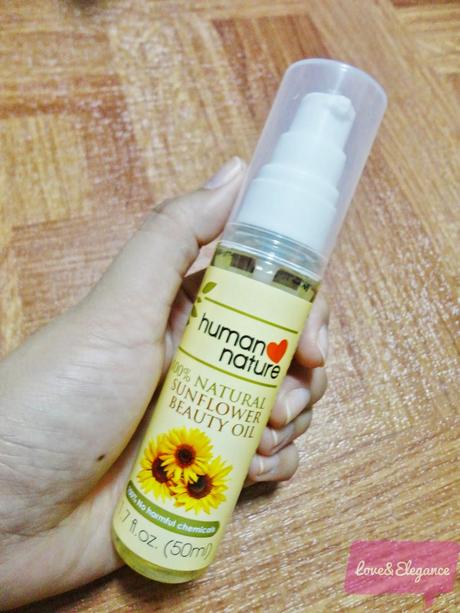 CLAIMS: 1. Helps lighten dark undereye circles 2. Helps lighten dark spots & pimple marks 3. Undereye moisturizer 4. Helps prevent & diminish the appearance of stretch marks 5. Helps soften and lighten underarms 6. Softens feet soles, knees & elbows 7. Removes stubborn makeup 8. Overall body moisturizer 9. Helps diminish fine lines around the eyes 10. Helps soften cuticles and dry skin 11. Makes skin glow and helps keep it youthful 12. Helps relax tired, puffy eyes 13. Helps relieve itch & redness caused by insect bites 14. Nourishes & conditions eyelashes 15. Helps lighten dark lips 16. Adds shine to dull hair 17. Helps ease dry & itchy scalp 18. Helps improve skin condition after sunburn 19. Smoothens dry, rough skin from shaving 20. Helps calm skin & ease rashes 21. Helps relieve symptoms of skin infections 22. Helps hydrate dry patches on face 23. Helps lighten lesions and scars
 This is proudly Pinoy brand too. Something that really persuaded me to try the product out. So below is my honest and pure opinion of the product. I haven't used the product for long yet so this will serve as a first impression.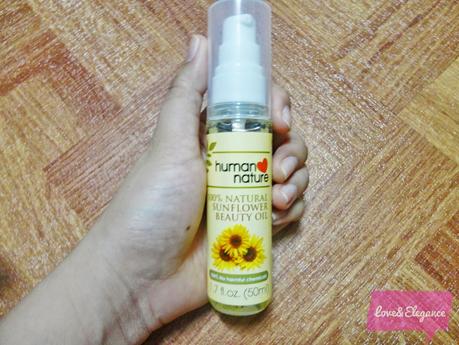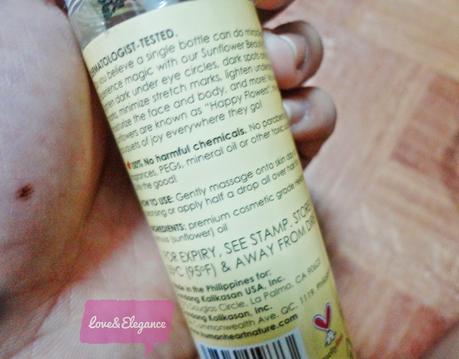 Packaging: The packaging looks really cute and attractive for me. I first thought that it comes inside a box as what other products usually are but I like the way it is. We're gonna throw the box anyway, right? It's economic. I also love that it comes with a pump for easy access.

Smell:

It has a tiny bit of weird smell when applied, not bad though. Its just something I can't explain or tell. I think maybe it smells like seeds or something but it's unnoticeable.
Consistency: Its oil so obviously its greasy, oily in short. But not super oily as cooking oils lol. Its a bit watery and spreads easily during the application. You will only need a pump for the face. A 50ml size will surely last long, well of course still depending as to where, how and what areas you use the oil with.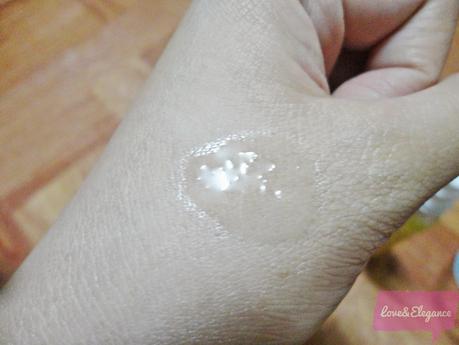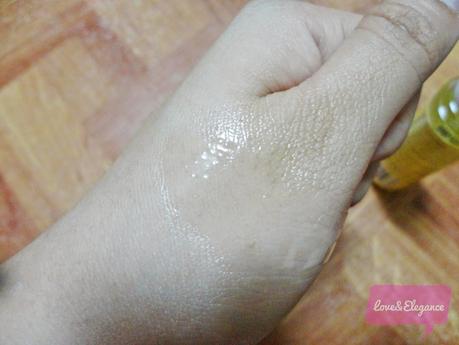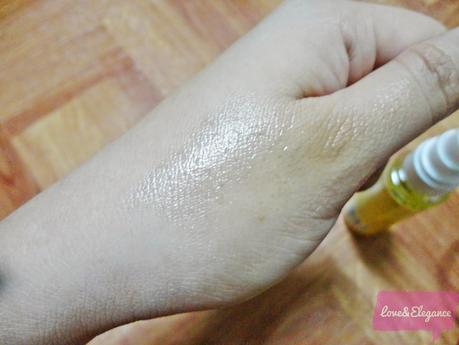 First Impressions:

I normally don't use moisturizers as I think it would only add grease to my face and might be too much to handle for my skin with all the make up products on (I use BB cream and its already good as moisturizer). But when I saw this on the brochure, I paused with its label of not having nay chemicals on. I searched for any reviews online and saw a lot of good ones. So I gave it a try thinking of using it every night to replenish my skin's moisture that is lost all throughout the day. Since I have a bit of oily face, I tend to use small amount just focusing on the areas I really want to see any effect like my under eyes and some pimple marks. I also use a few on my knees, elbows and underarms. These are the areas I have problems with that I am really looking forward to see any improvements. So far, for my first try it was good. I woke up with the oil over night on my face and I can say it didn't gave me that oily-greased kind of feeling. The oil was absorbed and it made my skin feel smooth and firm. Thumbs up!
Price: I bought a 50ml sized bottle which costs around 150.00 Its pretty cheap! very economic and comes with so many uses. It also comes in a 100ml bottle which costs around P200 something. 
Rating: 8/10 I haven't seen the effects yet but so far so good. I'm giving it an 8 since the highest I can give is 9. 10 being an impossible score for me since everything always have the need for improvement.


Have a great night ladies!

<3

Em