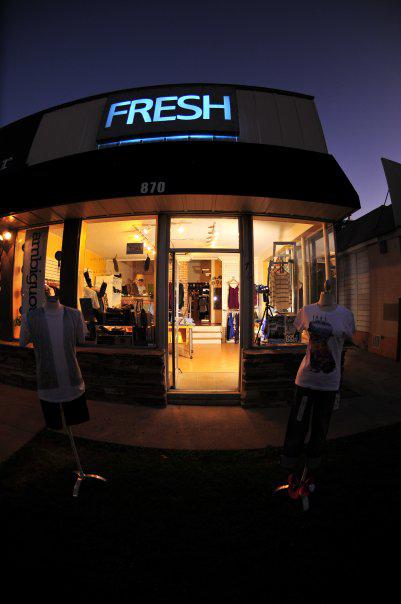 I miss my favorite local Salt Lake City spots SO much. On my days off, I would grab my camera and head to the 9th and 9th area. This area is filled with local businesses such as coffee shops, restaurants and boutiques. FRESH is one of those few local boutiques in Utah that I absolutely love. Owned and run by brother and sister Helen and Ian, they offer the most up to date and trend forward fashions for both men and woman. What I love the most is that they have lots of girly fashionable options as well as comfortable laid back clothing. I would even rock lots of their men's options! I put together a little FRESH Wish List for you guys. These are some of my favorite items and all of them can be found via their Facebook page HERE.
'Like' FRESH on Facebook and support your local businesses! Christmas is right around the corner and you can make a fun one stop shop at FRESH. Grab your girl a new pair of TOM's, a holiday outfit and some accessories to match. Or ladies, grab your man a warm beanie, some new good looking shoes and a new watch. Either way, you'll all be looking pretty fabulous. And supporting local at the same time. Now that is the season of giving!
I love rings and I can't stop thinking about this claw ring! The Feather ring is real silver and cute to boot.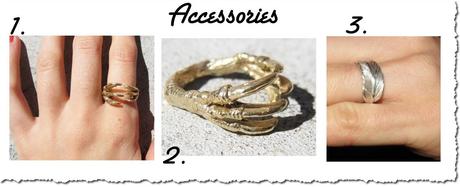 You can find all of these accessories
HERE
.
How would you like a laid back yet confidant and fun holiday outfit? Maybe number 1? Or a vintage style blouse to add to your collection? Or better yet, comfy sweaters that can still be worn with heels whenever the occasion arrises. I LOVE these women's items.

You can find all the Women's clothing
HERE
.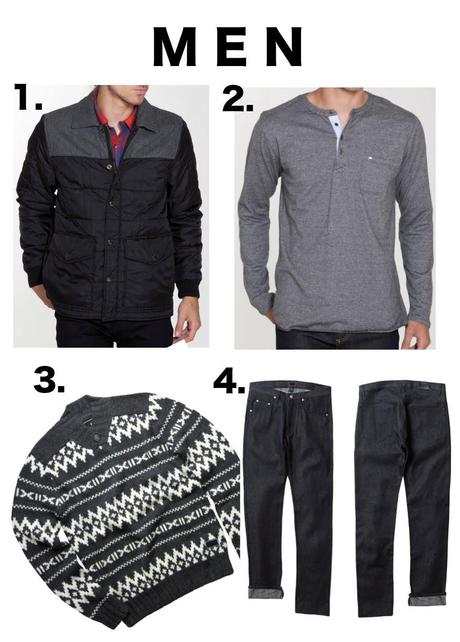 I love men's anything more than I like women. Right now, I am currently rocking mens sweaters with my matte leather leggings and a men's fragrance. Oh and messy hair. So when I saw these items on FRESH's website I thought 1- Ryan would look amazing in all of these! and 2- I would look even better in them ;). I can't help it, I'm currently obsessed with androgyny. The coat and pants aren't for me but all the shirt and the sweater, yes please.
You can find all of the Men's clothing
HERE
.