Shop: Armed by Celeste Ramos | Insider's Toronto - Toronto Travel Guide | Canada Travel Services
Toronto isn't all about food, art and getting down and dirty with metal: it's also a fantastic city for shopping, whether you're after the latest gadget, top-of-the-line fashion brands, or beautiful vintage apparel. It's the latter that I found on my visit to Armed this weekend.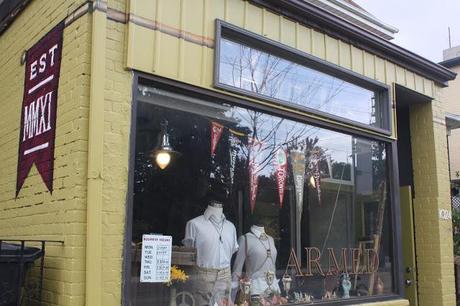 Across from the beautiful Trinity Bellwoods neighbourhood lives a vintage shop like no other in Toronto. Armed is a hidden gem of a boutique owned by jewelry designer Desiree Girlato. Not only is there a great mixture of vintage clothing but also an extensive collection of carefully crafted, unique jewelry. Together they give customers the opportunity to get their hands on absolutely individual items to match each individual's personality.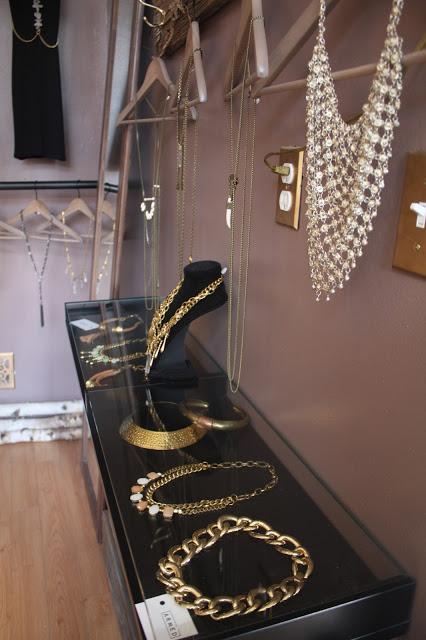 Desiree's designs are displayed around the shop beautifully and proudly on their own clothes hangers. The pieces are one of a kind and each design has been inspired from trips to places far and beyond.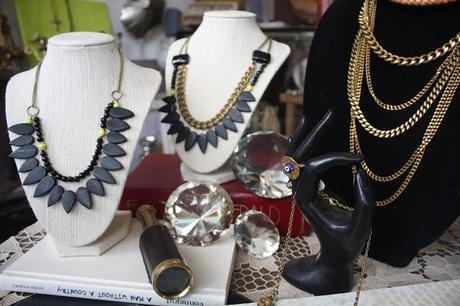 I find her collection quite bold but nevertheless quite subtle at the same time. There is a mixture of chunky masculine metals with a touch of femininity through her use of vintage stones and delicate chains. The price range varies from small easy buy earrings and accessories for $10, unique one of a kind necklaces for $60, or a rare find of a perfectly great shape vintage fur coat for $150.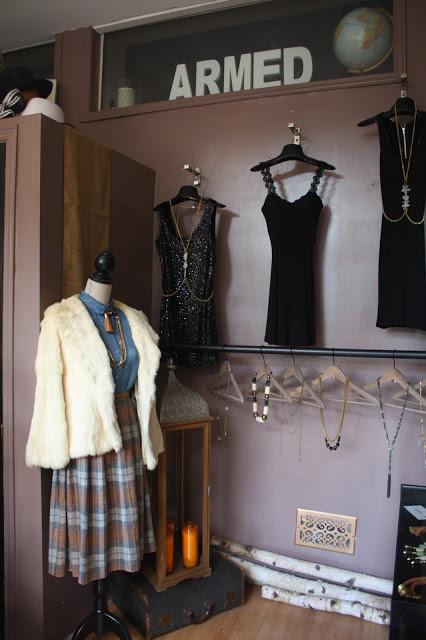 Armed also plays host to an array of beautiful clothes by other designers. Every month Desiree will ask a designer to use some areas of the store for their pop up shop and she then co-ordinates her jewelry to compliment the designer apparels.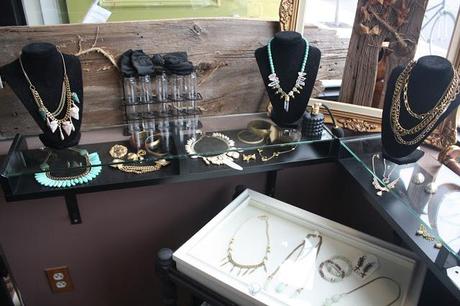 But with such delicate creations greeting you everywhere you turn in Armed, why has it got such a bold and military-esque name? Desiree explains that when she would go road tripping across the USA collecting these treasures from flea markets along the way she would recreate her finds and turn them into jewelry or as she calls them, "armour wear". It was only when I left the shop that I realized how apt the name is – I was more than armed with shopping bags.
SHOP: ARMED
WHERE: 1024 Dundas St. West Toronto, ON M6J 1W7
PUBLIC TRANSPORT : 505 Street Car, BUS #63
WEB: Armed website