Eat: A Breezy Brunch at the Easy Restaurant by Celeste Ramos | Insider's Toronto - Toronto Travel Guide | Canada Travel Services
Some might say that over the past few months I've had more than my fair share of restaurant dinners and sneaky snacks, but I didn't hear them saying anything about lunch or brunch, and so last weekend I slunk off to the newest location of one of my favorite brunch haunts in the city – the Easy Restaurant.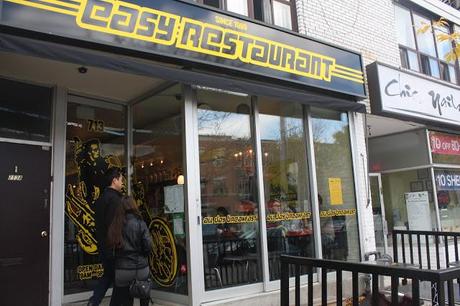 So named for the black and yellow bad ass Easy Rider decal emblazoned across the front windows, both of the Easy Restaurant locations feel very rock and roll. I last stepped through the doors of an Easy Restaurant over a year ago at their Queen Street West location, but I had high expectations of the new College Street/Little Italy spot: the minute I walked through the door I knew they were going to be met, as my friends and I were greeted by smiles and ushered to our table.
The food here is the definition of "hearty", aping the old school American diner but with a side-serving of upmarket illy coffee.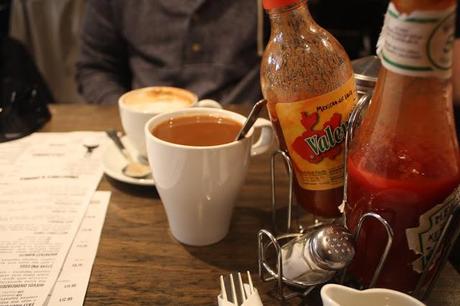 The walls in the Easy Restaurant are plastered with fabulous old movie posters. This might sound tacky, but they are far from being reminiscent of a teenager's bedroom. These reminders of 50s and 60s Americana made me feel nostalgic for a time I've never actually lived through, which is a rather unique sensation!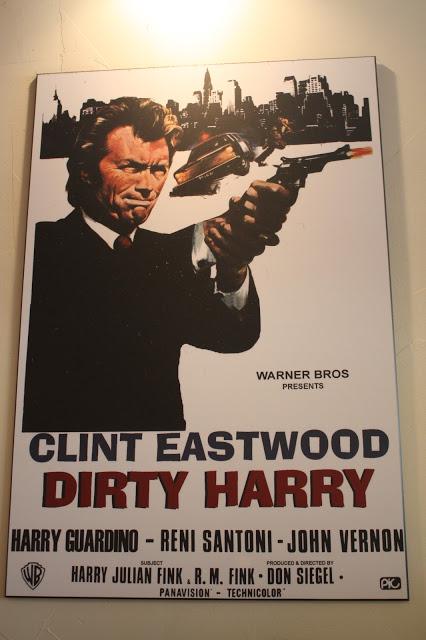 Our coffees arrived quickly, although they were a little on the pricey side at $4.99 for an almond milk cappuccino. If you're looking for something a little more affordable, the black coffee comes with free refills to get the heart pumpin', although don't expect fancy illy brand beans here – this is typical diner style refill coffee, but it's the best diner style joe I've ever had!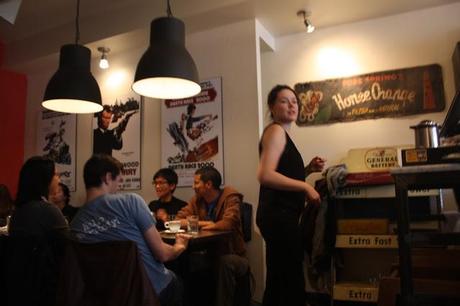 When it came down to the main event – our brunches – we had an extensive menu to peruse and my friend eventually parted with $11.95 for the straight-up grass fed burger,  with bacon, Swiss, and sauteed poblano and red onions on an everything bun and hand cut fries. It was supposed to come with coleslaw, but the kitchen staff seemed to have forgotten it.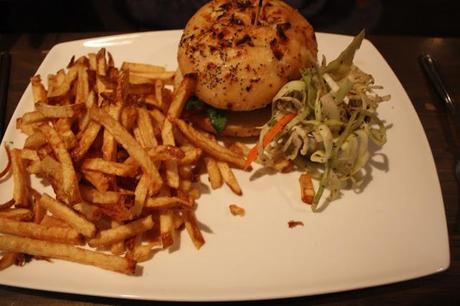 I hummed and hawed a bit before going with their self-styled Easy Rider Breakfast for $8.95. This was a fairly standard, but delicious breakfast, with bacon, two eggs in any style, grilled tomato, a toasted baguette and a side of fruit instead of the the salad or fries.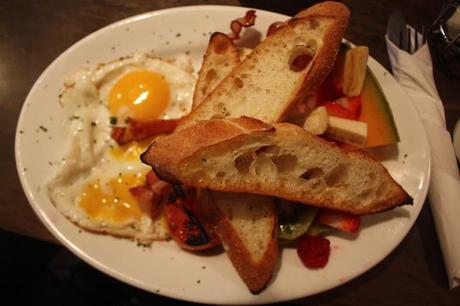 All the food here tastes great: a fantastic explosion of savory flavours that is just perfect for those chilly fall mornings. Like most restaurants in Toronto the patio is open in warmer months, but on this day it was windy and the fall weather had really set in, so we scurried inside.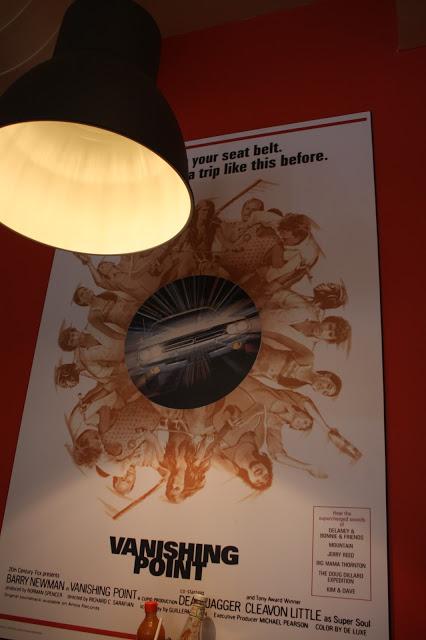 The Easy Restaurant can get extremely busy at the weekends owing to its popularity and this new branch was no exception. If you're planning on visiting, be sure to bring your loudest talking voices and be prepared to share elbow space with strangers.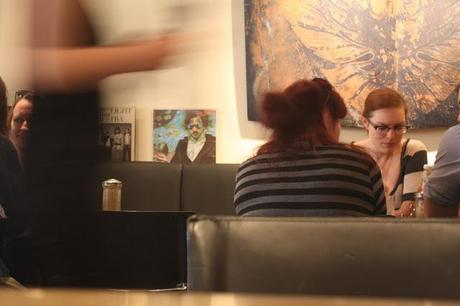 The Easy Restaurant might just be one of the best hangover cures in the city, but it's also so much more than that, providing a fantastic, chilled time out with reasonable prices, amazing coffee and solid, hardy, high quality food. Whether it's with a headache or a hope, I'll definitely be back to the Easy Restaurant in Little Italy soon!
Eat Brunch: Easy Restaurant (2nd Location also known as Easy Rider)
Where: 713 College Street
Cost: Low
Public Transport : 506 Street Car #63 Bus
Website: The Easy Restaurant, Toronto