In a dramatic style, I will be bringing you the images in hopefully two parts. There are so many beautiful shots of the day and I couldn't choose which to eliminate so you will be seeing them all. 
But for now, a shoot the shoot.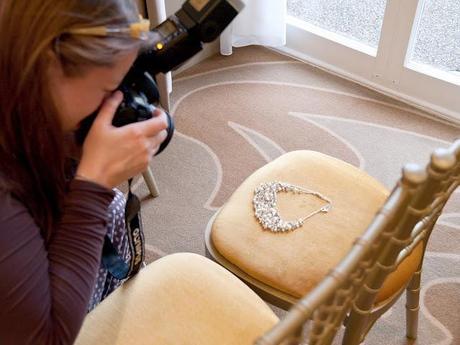 Jaye at work photographing a Rose and Aster necklace
Kizzy creating a very regal hair style.
Kizzy working her magic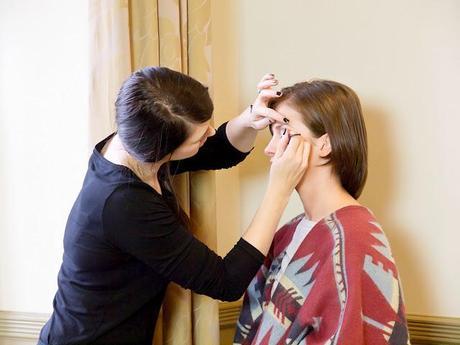 Jo Bilham at work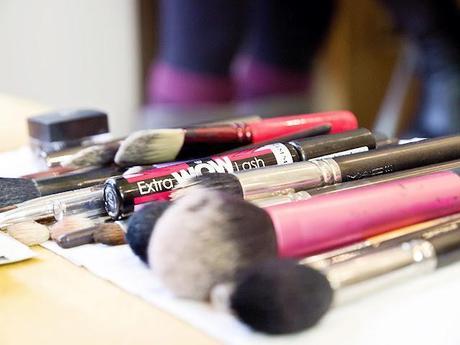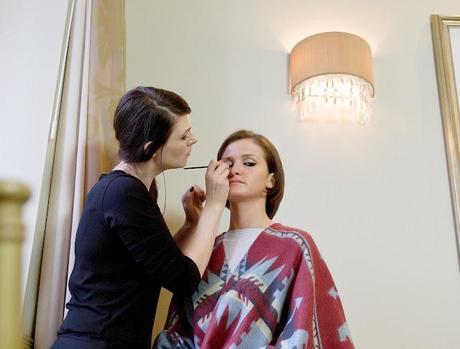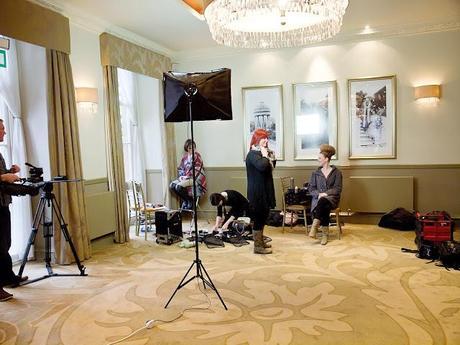 Steven at Forever Film in the corner!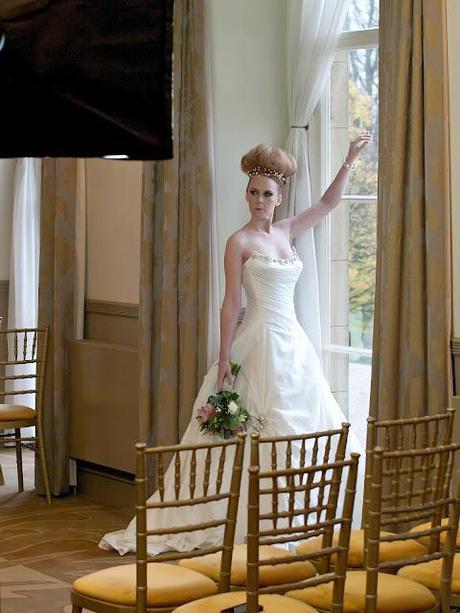 Accessory by Victoria Mary Vintage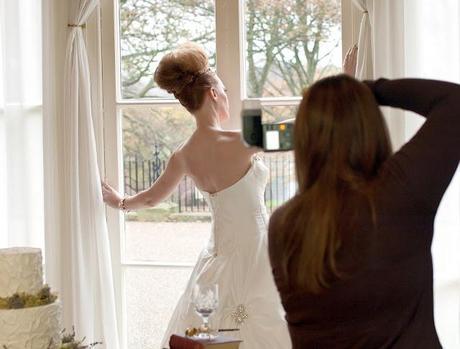 Dress from Wedding Belles Otley
Pretty hey? 
More later! But here is the video filmed by the fantastic videographer Steven at Forever Film. Please hire someone to film your day, it is the one thing I regret not having. 
                         Quintessentially British - Photo Shoot from Steven Smith on Vimeo.
Thoughts?
We now have a pinterest board for short hair styles as suggested by Victoria Mary Vintage. Read more by Rachel here on my blog, and then her extended story here. You can follow the board here. If you would like to be a contributor let me know and I will add you to it!