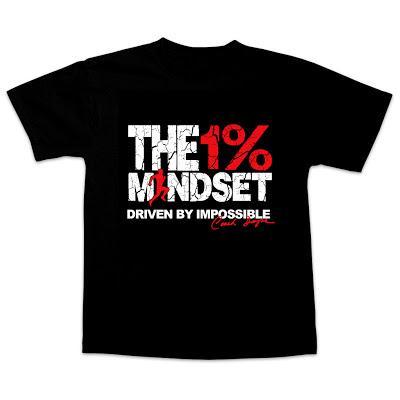 Courtesy: CoachDayne.com
Adventurers!
You may be wondering "What in the baked beans is it now?"
I am joining forces as a Creative Assistant for Coach Dayne Gingrich and his 1% Mindset Movement!
Who Is Coach Dayne?
Dayne is a Christian who wants to help other athletes and non-athletes to realize their full potential. We met on Twitter and connected because we have the passion to inspire others. Dayne exploded on Twitter with his 1% Mindset message with this video:
After a video like that, I was hyped!
I wanted to find out more about him and his story. I found a touching recount of his struggle and how the 1% Mindset became alive.  You will want to watch the second video. Check out the video here .
We tweeted some more with each other and Dayne even graciously offered his services to do a voice-over if I ever decided to do another training video. So we decided to pursue teaming up with each other and he offered me to become a creative assistant after I gave some suggestions and creative ideas he could do to reach others.
Look for more brighter things to come and new projects since I am part of the 1% Team. Thank you for reading and I hope you will continue to stay updated here on the latest news.

P.S. May I ask two favors from you? If you don't mind (and even if you do.

)
Go and like Coach Dayne's Facebook Page here and tell him Strong By Choice sent you.

Follow Coach Dayne on Twitter here.
Thanks again for your support!