Hi fellow nail polish lovers!!
I have another Shimmer polish to share with you all.  Mary is a red jelly base with silver and black glitter.  It applied really well and gives great coverage with just two coats.  I used no base or top coat in these pictures.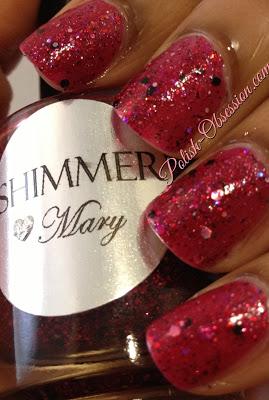 Artificial Light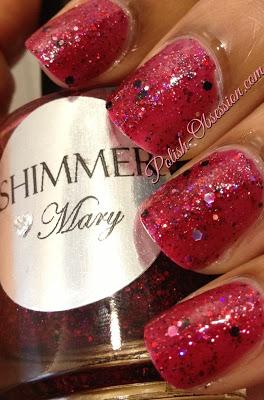 Artificial Light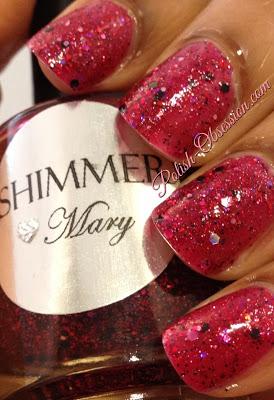 Artificial Light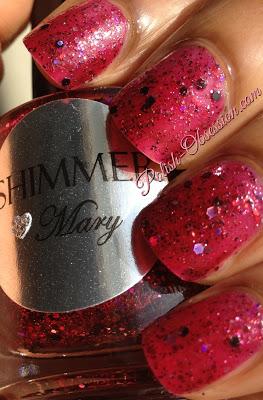 Sunlight
Mary is a really unique polish.  I don't think I've seen anything with this mixture of colors before.  It's really nice though.
What do you guys think of Mary?  Your kind of polish?
Shimmer polishes may be purchased online here.  Bottles are $12.
**Polish sent for honest review