Hi fellow nail polish lovers!!
Today I have a gorgeous polish to share with you, Shimmer Bernice.  Bernice is described as a
black, silver and blue sparkle
.  It's good for layering, but can be worn on its own.  There is great coverage with each coat.  Here's a mani I came up with it.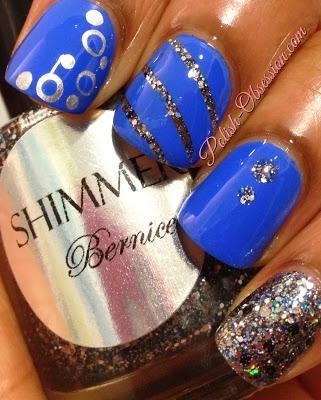 Index Finger: Kiko 385 with A-England Excalibur dots
Middle Finger: Bernice as a base, then used striping tape and added a coat of Kiko 385
Ring Finger: Kiko 385 with two dots of Bernice
Pinky: Four coats of Bernice on its own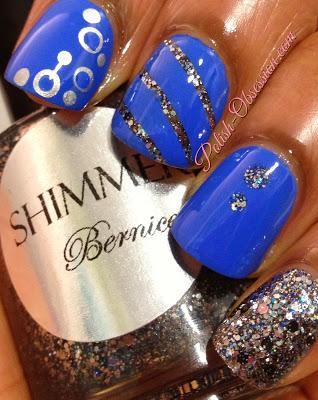 Artificial Light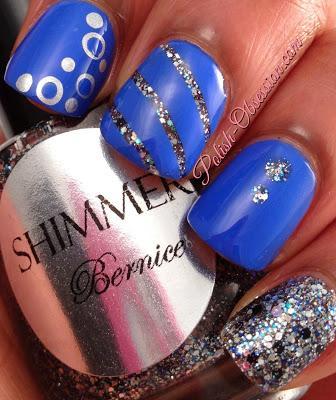 Artificial Light (Light Box)
I loved this mani so much!!!  Bernice is such a gorgeous glitter and Kiko 385 is such a lovely, vibrant blue.  They go together perfectly!
I actually received Kiko 385 from
Saira
 (thanks hon!) earlier this year.  Here it is on its own.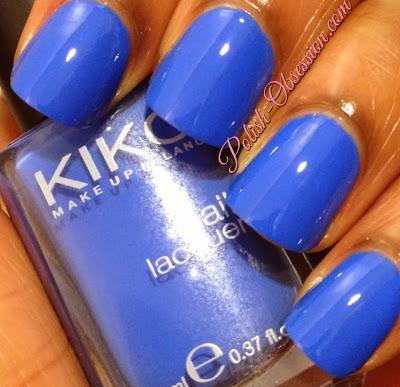 385 has a great formula.  It applies like butter and is opaque in two coats.  For these swatches, I used two coats of Kiko 385 on its own, no top coat.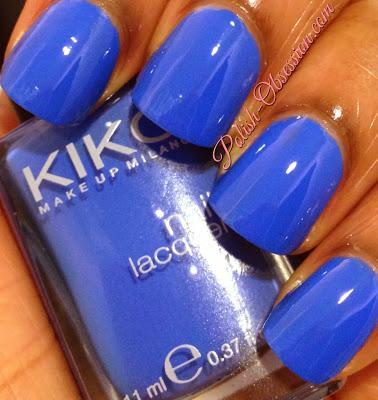 Artificial Light
And here's a macro of Shimmer Bernice.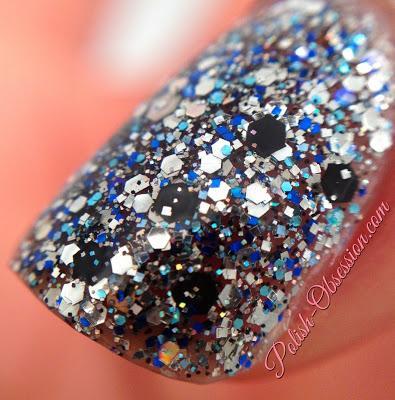 Macro - Shimmer Bernice
Isn't it amazing?!!!  Another gorgeous Shimmer polish!
Shimmer polishes may be purchased online here.  Bottles are $12 each.
What do you guys think of Bernice?  What about Kiko 385?
**Shimmer Bernice sent for honest review