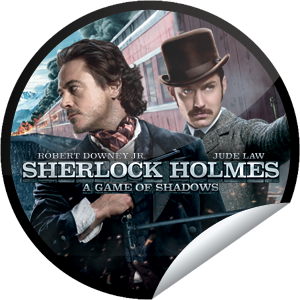 You would imagine that with Guy Ritchie's Sherlock Holmes sequel hitting the screen around the time Sherlock the British TV series starts its second run, everyone would have had enough of the detective? Well, if you did, you would be wrong, because so powerful are the writings of Sir Arthur Conan Doyle that it seems there never can be enough of elementary deductions.
Sticking with the film, A Game of Shadows surpasses its predecessor on a number of levels. With no requirement to explain the intricacies of the different relationships or the format/technique (slow motion depicting Sherlock thinking future moves) in which Ritchie has shot both the films, more importance is given to the story. A Game of Shadows also over-shines other sequels in general because for a change the makers actually thought of naming the sequel something other than a simple "2".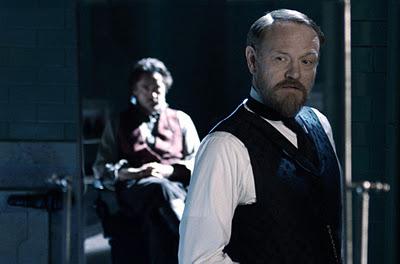 The introduction of Sherlock Holmes' (Robert Downey Jr.) arch enemy, Dr. James Moriarty (Jared Harris), was probably the most important and correct path for the franchise. Where the first movie gave ample opportunity to Holmes to show off his powers of deduction, A Game of Shadows pits him against an equally intelligent, but by far a more influential nemesis. Herein lays the actual excitement. 
The good thing about both the first and the second film is that they can be appreciated even if a person is not well versed in the works of Sir Arthur Conan Doyle. Still, those who have read the books will enjoy the numerous references and story links throughout.
Sherlock Holmes – A Game of Shadows is proof that a good story never gets old. A lot of the credit for the two films and the TV series goes to the makers for re-inventing the master detective in their unique ways. Robert Downey Jr. and Jude Law (Dr. Watson) compliment each other throughout the film with Noomi Repace's Madam Sizma Heron bringing a welcome change in the dynamics of the characters.
Sherlock Holmes - A Game of Shadows is a must watch for any "Sherlockian" or one who expects his/her cinema experience to be enjoyable and entertaining.
Rating 4/5