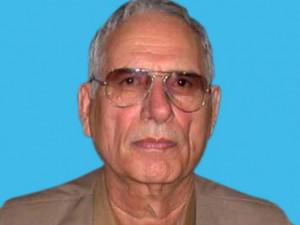 Former Federal Minister for Parliamentary Affairs, Dr. Sher Afghan Niazi passed away
Former Federal Minister Dr. Sher Afgan Niazi has passed away in Mianwali. He was suffering from liver cancer since long. Dr. Niazi held portfolio of Minister for Parliamentary affairs during Musharraf regime.
Family sources of Sher Afgan Niazi have revealed that he lost consciousness almost four days ago. He could not regain consciousness and his soul left for eternal abode Thursday afternoon.
Sher Afgan Niazi started his political career from Pakistan people's Party and was twice elected as member of Punjab Assembly. He was elected Member National Assembly on PPP ticket in 2002 but later on deflected to PML (Q) to join hands with General Pervez Musharraf.
He has nominated his son Amjad Ali Khan as his successor in politics.