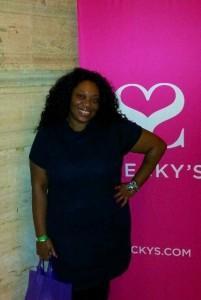 Last week, I attended Sheckys Girls Night Out with my sister. Shecky's is an organization that host Girl's Night Out several times a year in various cities through-out the United States. My sister and I attended last year's Girl Night Out and had a good time. This year however, we were basically in and out of there within 2 hours. I didn't even bother to stay for my make-over appointment with Maybelline. Which is why my picture above shows me plain faced with not an ounce of make-up on.
Last year, Benefit was one of their sponsors, there were more alcohol vendors, and more products to choose from. We were utterly disappointed because of the Goodie Bags we received. Thank goodness I didn't pay the $30.00 goodie bag price of admission. Last year we received a nice reusable bag full of products. If memory serves me correctly, it was about 20 items in that bag. This year we had six items in a cheap plastic bag which included some natural sweetener, some horrid press on nails, some softlips lip balm, a table top purse holder, a Ms. Jessie's product sample, and last but not least a greeting card that I have no use for. The table top purse holder will definitely serve its purpose and as we walked around we overheard others talking about the Goodie Bags as well.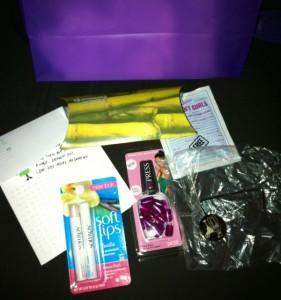 As always, I did enjoy some of the vendors I met along the way. Shea Moisture had a wonderful spread of hair care and bath products. Totally love the soaps I purchased from them. I found wonderful candles from Soyful and purchased 2 candles and some soy melts in the scent Butt Naked. I can honestly say that I've enjoyed butt naked all week burning these awesome candles. Jaguar Luxury Cosmetics had wonderful mineral eye shadow and Guilty Pleasurez served up cupcake cocktails (who could resist?). You can check out the websites for more information on these companies.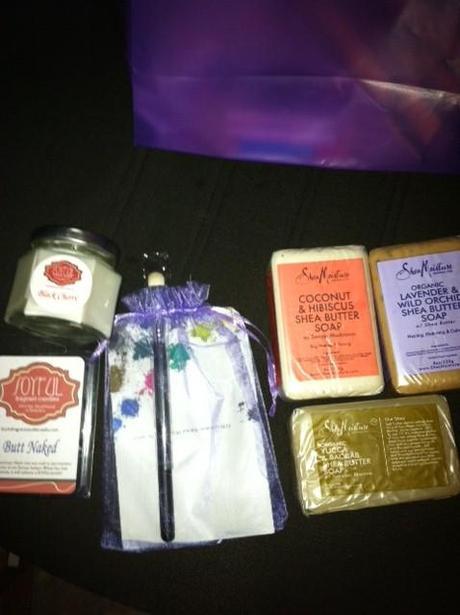 Overall, I did enjoy myself and will attend another Girl's Night Out but this year left something to be desired. My sister and I left the event early and decided to go to dinner. The best thing about the evening was these buffalo wings……utterly fattening but terribly delicious!