Hello Folks,
On the 3rd I went to collect my latest She Said Beauty box from the post office, they'd attempted to deliver it the day before but no one had been home. I spent all day at work in anticipation of what would be inside, I couldn't wait to get home where I would finally be able to open it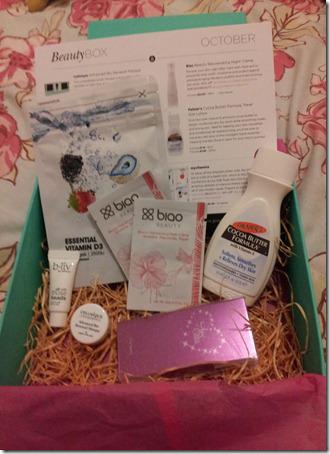 So what was in this months box?
Cellnique – Advanced Bio Renewal Mask – 3g Sample size
B.liv – Off With Those Heads – 3ml Sample size
Amy Childs – Fragrance – Sample size
Biao – Beauty Rejuvenating Night Creme – 2 sachets 2ml sample size
Palmer's - Cocoa Butter Formula Lotion – Full size 50 ml travel size £1.19
My Vitamins – Vitamin D3 – Full size 30 tablets from £2.49
I'll see you at the end of this month with my reviews for each product.
Tink x