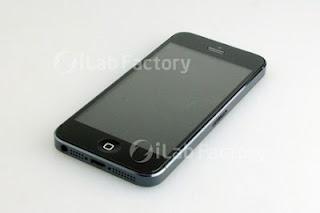 As known, this time louder rumors circulating about the emergence of a new iPhone 5 which, according to some sources is scheduled to attend on the 12th of September. And now, a new news about the iPhone emerges from Sharp through its president, Takashi Okuda, who said that it began sending the screen for a new iPhone this August.
A brief statement which said the delivery will begin in August was declared shortly after Sharp released his quarterly earnings information. This statement does not disclose other details.
With the delivery of the display for the new iPhone, then Apple's latest smartphone assembly can take place before the end of this month. Thus it is quite possible if the new iPhone will be launched in mid-September as the rumors that came before.
It is estimated the new iPhone will have a screen size larger dimension than the previous iPhone screen, which is to be 4 inches in width as the iPhone 4S fixed. Density is estimated at 1136 x 640 pixels, or pixel density is the same as the previous edition of 326 dpi. In addition to Sharp, other manufacturers are also required to make the new iPhone screen is LG Display and Japan 
Display
origin source Phone Arena, Engadget