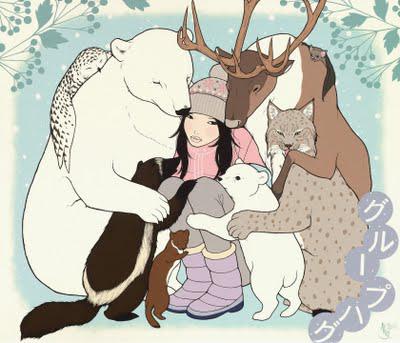 Group Hug - Source
You should all join this wedding community because its full of lovely people...mainly Laura Babb aka Babbs. You may call her this. Its kind of like free therapy, free styling and free planning all in one place. Perfect.
http://sharesomethingwedding.ning.com/
There is also a blog: http://sharesomethingwedding.wordpress.com/
We talk about real issues, real problems, real triumphs and real worries. None of this pretentious fluffiness going on elsewhere. 
Come join in. You won't regret it. I promise.