Apple's tablets and phones come with the built-in Notes app that can really come in handy when you want to jot down notes, thoughts, and lists and don't have a paper and a pen nearby. You can easily share these notes with your friends, family, and colleagues via Mail, Messages, and AirDrop, as well as print them out via AirPrint. iOS 8 (scheduled to come out this fall) will arrive with even more sharing extensions, such as posting your notes to Pinterest or even translating them using Bing.
Today, we'll show you how to share and print out your notes, and once iOS 8 is out, we'll write more guides to help you out.

Share
1. Launch the Notes app from your Home screen.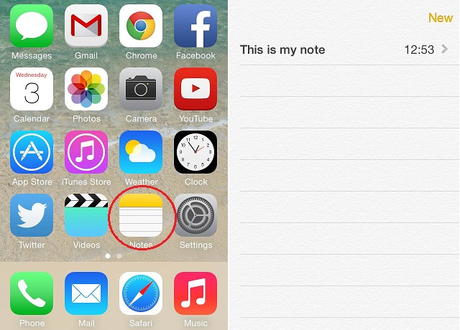 2. Choose the note that you want to share.
3. Tap on the
Share
button.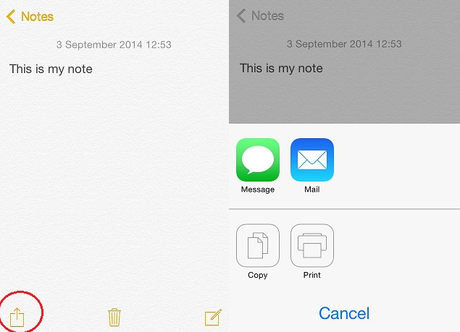 4. Select how you want to share your note (Message, Mail, AirDrop).
Print
1. Launch the Notes app.
2. Select the note that you want to print out.
3. Tap on the Share button, and then on the Print button.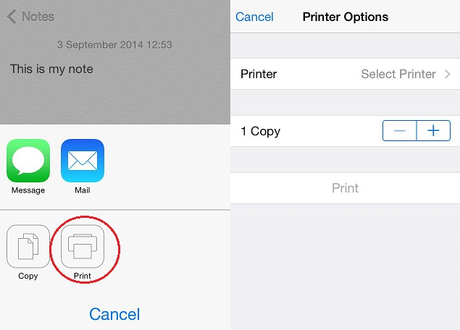 4. Set up the options the way you want.
5. Tap
Print
.
That's it!