One thing that was said a lot during Shara & Vinnie's celebration was, "You could never tell you guys have been together for 11 years, with the love you share, you act like you just started dating a few months ago."  And it's true.  Shara & Vinnie share such a beautiful affection for each other in the way he holds her close as if he never wants to let her go, and how she looks him in the eye telling him he's the only one she's ever wanted even 11 years later.
While originally meeting at NYU, and still living in New York, they wanted to have a destination wedding in Miami's South Beach where their friends and family could have a fun celebration with them.  And these two know how to throw a great party!  Half way through the reception, they surprised their guests with Venetian masks and a sparkling Nebuchadnezzar size champagne bottle to pass around the dance floor of the Villa By Barton G, previous home to the distinguished fashion icon, Gianni Versace.
Stephen and I enjoyed traveling to Miami to shoot this wedding and getting to know Shara & Vinnie's family and friends more personally as simply guests at their Italian rehearsal dinner the night before.  Here's some of our favorite shots from their absolutely gorgeous South Beach day! And we'll also be posting a few pics on our Facebook page, so be sure to "like" our page as well!
CEREMONY/RECEPTION/FLORIST/CATERER Villa By Barton G, Miami, FL  MAKE UP/HAIR: Miriam Behar DRESS: Lazaro SHOES: Christian Louboutin GROOM'S ATTIRE: Dolce & Gabbana DJ: Steve Powers CINEMATOGRAPHER: Fandango Films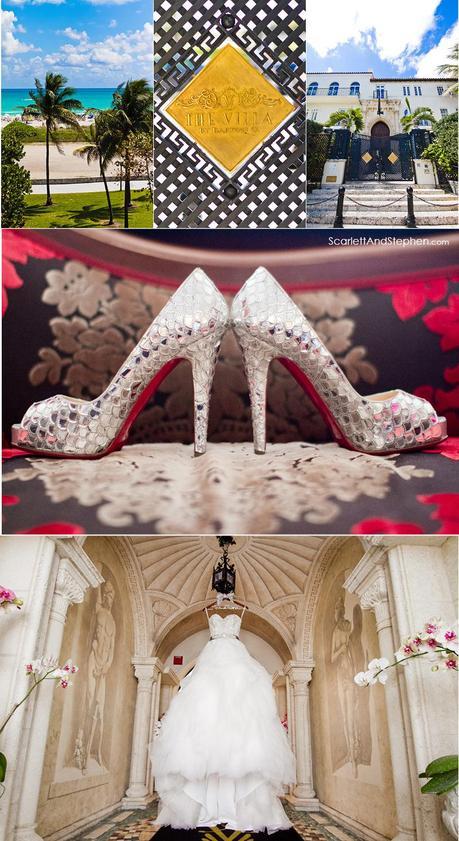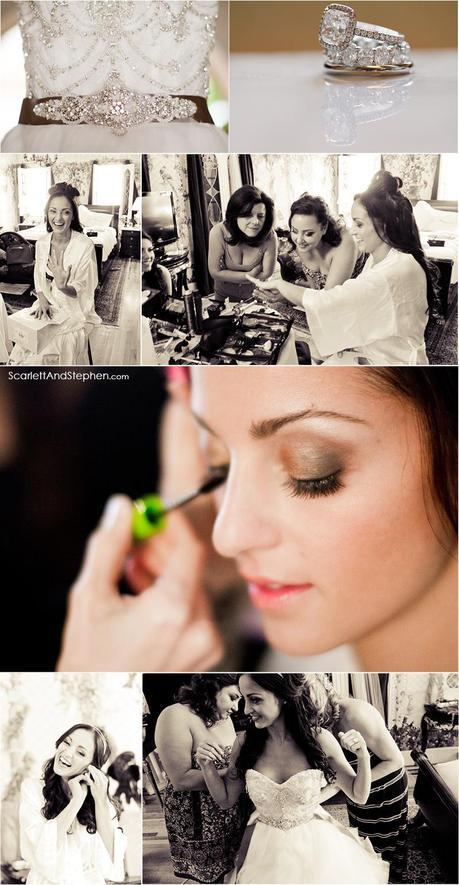 We have been blessed to truly become great friends with this beautiful couple.  Thanks Shara & Vinnie for everything!  We love you guys!  :-)