Hello everyone,
I hope you all are doing great amidst the pandemic.It seems like we have come far off in this journey and all along to realize it has not only affected our mental but physical well being. Let's admit that unconsciously we all have put on weight and its nobody's fault.Since I'm a plus size woman I relate to it more so while I am working on my fitness I do also understand that this can take a while. So what do I do If I cannot fit into my favorite dresses??? Earlier I wasn't a big fan of shapewear or body suits but now I do feel that they make a difference.While browsing online I did come across the perfect website for plus size shape wear which I will be talking about in this post. Please read on to know more..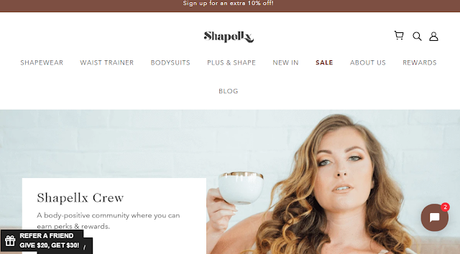 Shapellx.com consists of Many styles of shapewear which are designed for everyday wear. Tested for comfort, only the top styles voted by women make it onto Shapellx. Born in America and is  now loved worldwide. Shapellx is known for its ongoing advocacy for body positivity and making shapewear to flatter every body type & size. We strongly believe that women deserve absolute power and control over their body, confidence and what they decide to wear. Be that a pair of 6-inch stilettos or shapewear to help her feel on the top of the world.
The website is largely classified into the following categories:
Shapewear
Waist trainer
Body Suits
Plus & Shape
Some of the best shapewear for tummy and waist can be found on this site. I have picked up a few I like and they are as follows:
AirSlim® Full Body Tummy Control Shapewear
Its made of high-quality fabric which is lightweight, stretchy, and skin-friendly. The breast area and the bottom area are made of breathable mesh material, easy and comfortable for all-day long-wearing. It also fits you very well because of its high elasticity. This is perfect for someone like me to hide their tummy and make everything look seamless. The size can go upto 5XL and is available in 4 colors.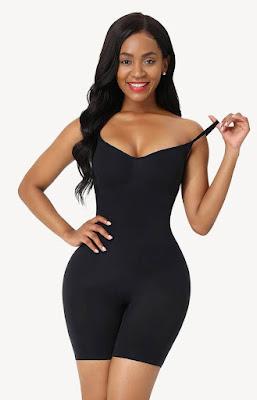 NeoSweat® Neoprene Waist Shaper
This is suitable for sports, cycling and weight lifting. It helps burn your stomach fat faster and maximize calorie burn during exercise with the waist trimmer tummy slimming belt. It also helps you sweat and burn inches off your waist and also Reduces and shapes your waistline, also flattens abdomen. It comes in 2 color variants and is available upto sizes of 3 XL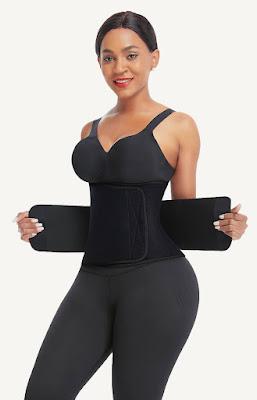 CoreSculpt™ Full Coverage Firm Control Bodysuit with Thigh Slimmer
This Shapellx Overbust Postpartum Recovery Slimming Body Shaper will leave you a smooth silhouette with everything held exactly where it should be. It helps you be more confident and show your attractive figure. Its features also includes crotchless design helping you to make life easy while visiting the toilet and also 3 rows of hooks closure that can be adjusted freely for better control.Available in sizes upto 6XL and 2 colors there is something for everyone.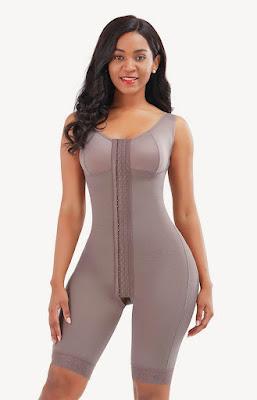 While browsing their website I found it fairly easy to navigate. Everything is systematically placed under different categories and easier to look up what you want. Moreover they have amazing discounts and one can get amazing discounts when they refer their products to friends and families. They do ship within America and even worldwide please refer to their website for more. Overall I would say this is definitely a one stop for best shapewear online, do check out their Black Friday Shapewear deals for amazing discounts.
I hope this post was useful and informative to all those reading. Thank you for reading this blog.Until next time.. Take care & Stay Safe xoxoNATASHA
Disclaimer: Images have been taken from their website and credit goes to the respective owner.