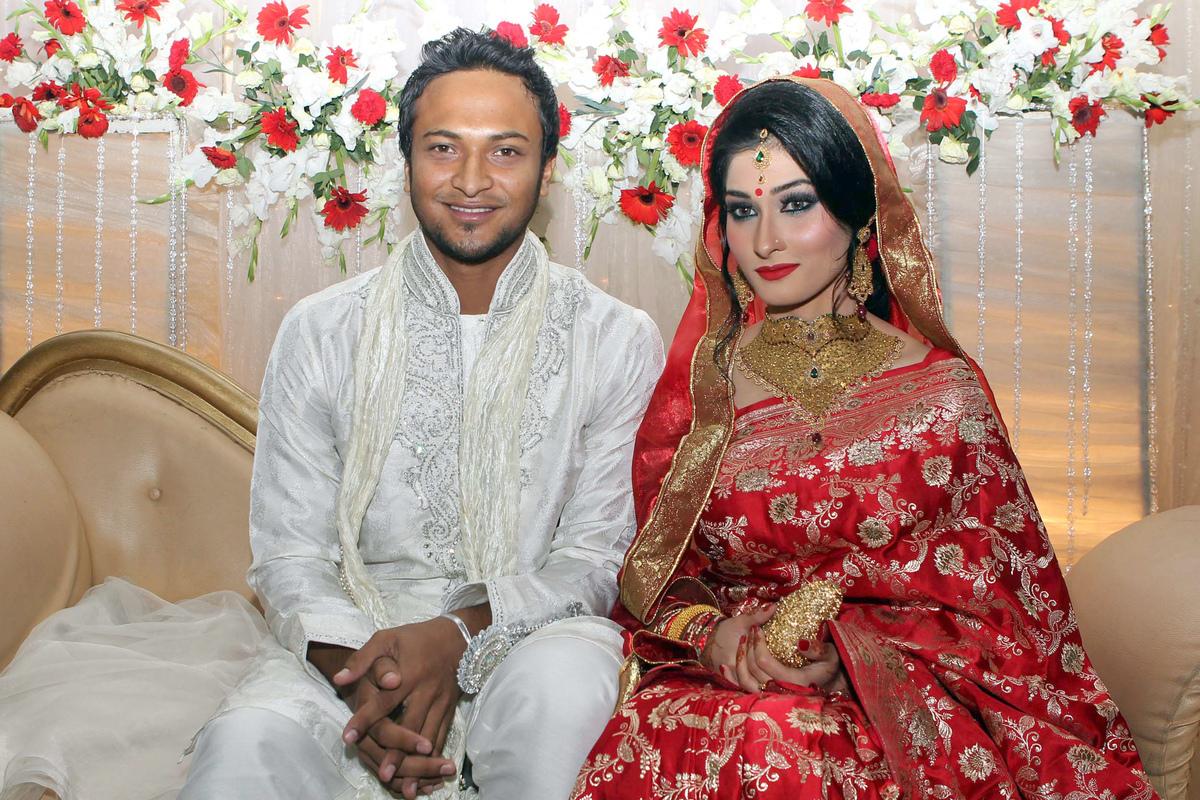 Shakib al Hasan tied the knot with US-based girlfriend
Shattering the hearts of million female fans, Bangladesh star all-rounder Shakib-al-Hasan tied the knot with his US-based girlfriend Umme Ahmed Shishir in Dhaka on Wednesday (12-12-12).
23-year-old Umme Ahmed Shishir, who originally belongs to Narayanganj, a small town south of Dhaka, is doing software engineering from Minnesota University in United States.
The private ceremony was held at a five-star hotel where only relatives and close friends were invited. However, a traditional Bangladeshi wedding ceremony is expected in March.
According to a Bangladeshi newspaper, the couple first met in 2010 in England where Shakib was playing county cricket for Worcestershire.