Shakarkand is and irresistible sweet dish made from a sweet ingredient! try this unique halwa recipe made using sweet potatoes, flavoured with cardamom powder and enriched with raisins and almonds.Sweet potato is usually eaten by Hindu ladies during fast. One can make  this dish with either sweet potatoes or ordinary potatoes.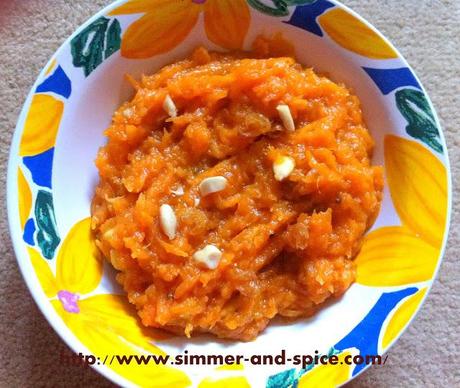 Boil The Sweet Potatoes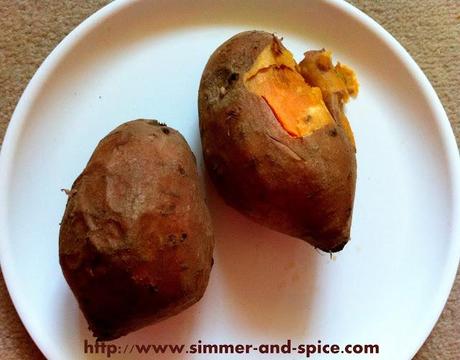 Peel of the skin and grate it.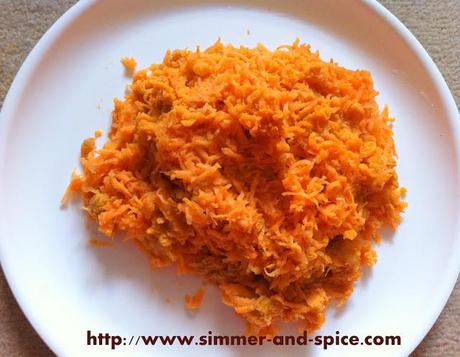 Add ghee in a pan and grated Sweet Potato and cook for about 15 mins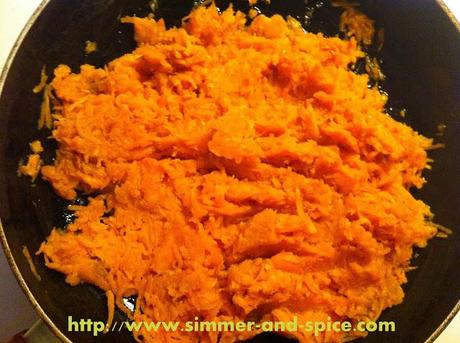 Add Sugar and Cardamom Powder and mix well, cook for about 5 more minutes.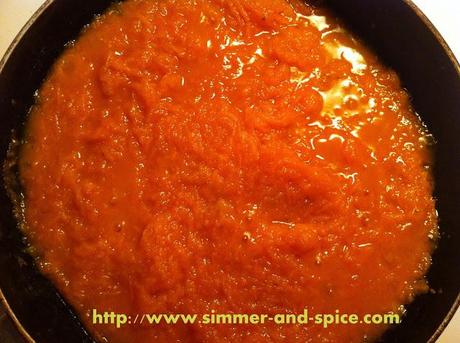 garnish it with Raisins and Almonds.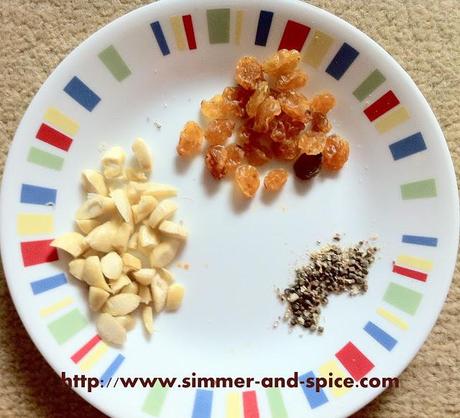 Sweet Potato Halwa is ready.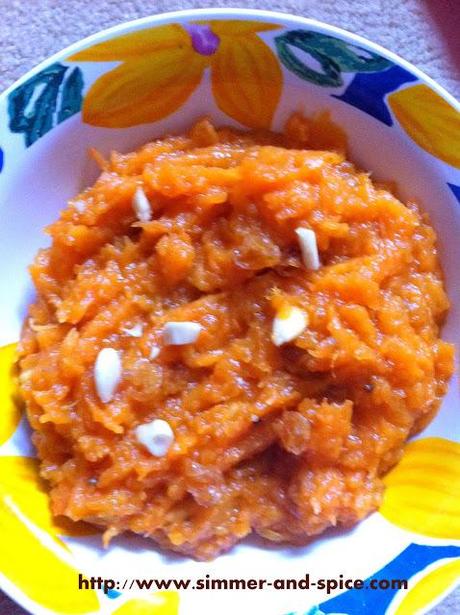 Recipe Details
Ingredients :-
2 Shakarkand (sweet potatoes)
1 cup sugar
3 tbsp ghee (clarified butter)
7-8 almonds
10-15 raisins
1 tsp of cardamom powder
Method :-
Boil shakarkand in a pressure cooker by adding 1 glass of water, up to 2 whistles. Lower the heat and cook for 7 more minutes. Turn off the heat. Open the cooker when steam dies down.
Peel the skin of almonds, chop it and keep it aside.
Peel and grate shakarkand when they are comfortable to touch. Keep aside.
Heat ghee in a pan and add grated shakarkand. Stir constantly on low heat. Fry till golden brown (about 15 minutes).
Add sugar and cardamom powder and mix well.
Turn off the heat when mixture is smooth and cooked. (5 minutes)
Garnish with almonds and raisins