Hi everyone, it's Fab Bag time. I subscribed to fabbag in month of December and this is my first fab bag :). This month they sent a Red Xmas themed cute bag with metallic Fab Bag logo. I really like the bright color of the pouch. The contents of this month's Fab Bag are Just Herbs skin care kit, Sea Soul CC cream ,Kronokare Itsy Bitsy Massage Addict Lit-Cooling & Detoxifying , chocolato Chocolatey Christmas Gift and Bourjois Healthy Mix Foundation – 52 Vanilla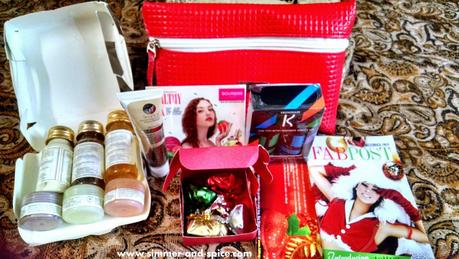 Here is what the December bag looks like :-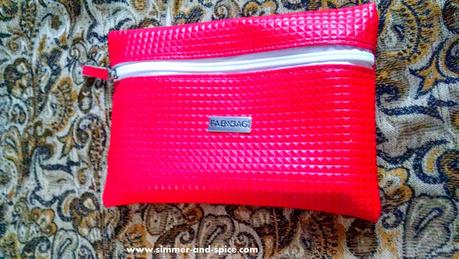 Let's get to the products :-
Sea Soul HD Finish CC Cream with SPF20 : I got a full size Sea Soul HD finish CC cream in shade light which closely matches my skin tone. It claims to improve discoloration, correct blemishes, minimize oil production and helps to lighten & brighten skin tone. It is very moisturizing and gives sheer coverage. It comes with SPF 20 and is free from harmful chemicals.                             
Sea Soul HD Finish CC Cream with SPF20 Price in India
: Rs.650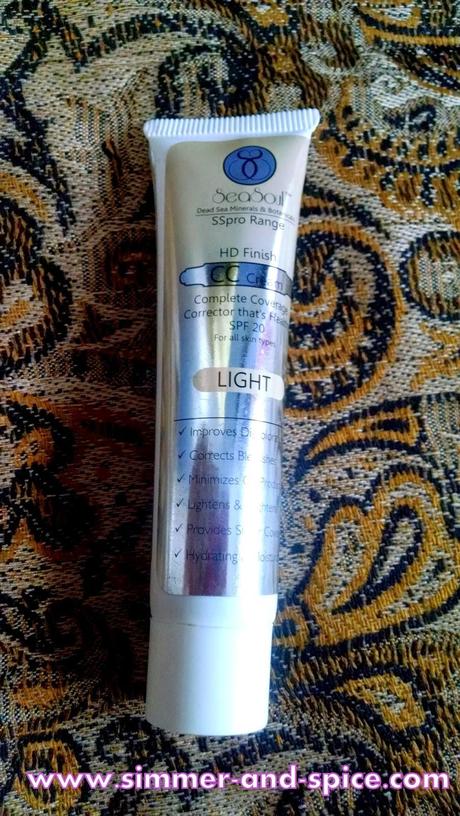 Just Herbs 6 Step organic Skin Care Regime :  A  six step skin care regime from a herbal brand Just Herbs. The combo contains Silksplash Rehydrant face wash, Apricot Sparkle Skin Radiance scrub, Nourishing Massage cream, Fairever Protein Fairness Pack, Sun'nil Sun Protection lotion and Af'fair Skin Lightening cream. All the samples will last for 4-5 usages.  I received kit which is for 

combination to oily skin
Just Herbs 6 Step organic Skin Care Regime Price in India : Rs.595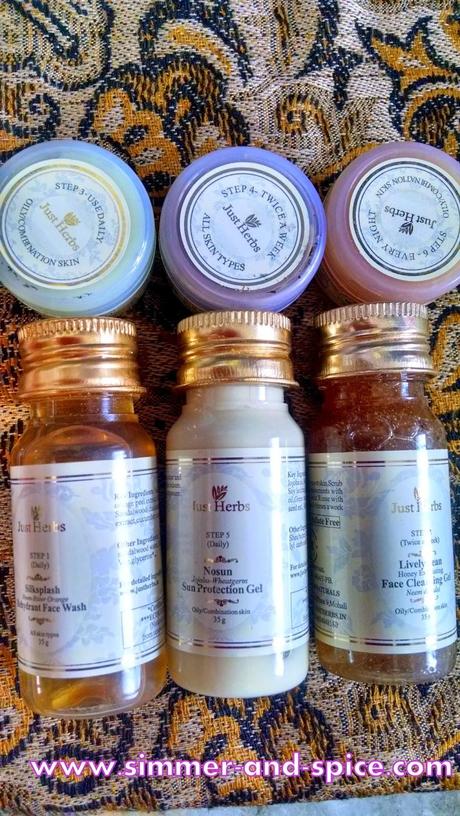 Bourjois Healthy Mix Foundation – 52 Vanilla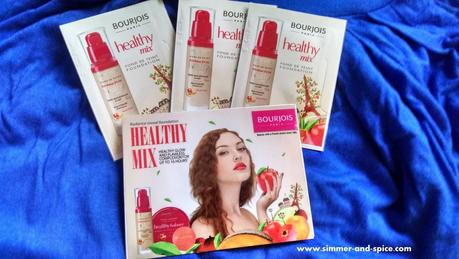 I'm yet to try this foundation to see how it is .
Kronokare Itsy Bitsy Massage Addict Lit-Cooling & Detoxifying : I got 2 x 35 ml bottles.One is the Chill Pill Cooling massage oil and other is the Real Deal Detoxifying massage oil.Full size 2 x 60 ml costs around INR 390/-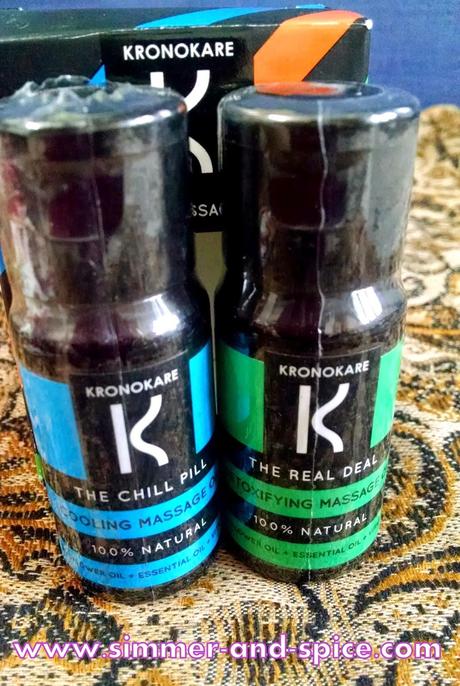 Chocolato Chocolatey Christmas Gift : This contains 4 assorted  yummy chocolates.
I think they have out across better bags with better and more exciting products before. The Just Herbs kit was just too good and worth giving a shot.
What did you receive in your bag and what's your favorite product in it???