In Shadowman: End Times #1, we begin a three-part story of the newest Shadowman's quest to overcome the loa.
The story so far:
Jack never knew his father. But the orphan was possessed by the same wicked
loa—an exile from the voodoo pantheon—that has bonded with generations of
his ancestors. Jack inherited his father's legacy of the night…and became the
Shadowman.
Although the loa grants its hosts tremendous power for good, it charges an evil
price, and corrupts a man's soul.
Virtually no one could help Jack control the loa. Not the Abettors, a magical order
sworn to train and aid the Shadowman, who tried to kill Jack for being dangerously
unfit for the job. And not Punk Mambo, a charismatic voodoo priestess raised in
posh UK boarding schools on a steady diet of Sid Vicious. But Alyssa could. The
junior Abettor who helped train Jack fell in love with him, and together their love
calmed Jack's inner turmoil, and allowed him to tame the loa's struggle to break
him. For now…
The previous quote from the inside of the book sums up this chapter pretty well. It was laying a little foundation to the story in this book.  From the beginning I was a bit confused as to what was going on but I started to grasp it by the middle of the book.  Jack has been controlling this "curse" but overnight, he changed and the loa started to take control.  We flip a little throughout the book from dream to reality and that is where I was getting a little confused.  Blame my weak mind but it was just different to me.  I eventually started to grasp what was going on.  I am intrigued to see more of Shadowman and what he does but I am also a little uncertain at the path this arc is going to take.  With the little twist at the end of the book, I will defiantly stay on and finish the series to see what comes of Jack's fate.
Shadowman: End Times #1 (of 3)
Writer: Peter Milligan
Art: Valentine De Landro with Livesay
Color Art: David Baron
Letters: Dave Lanphear
Cover Artists: Giuseppe Camuncoli, Jeff Dekal, and David Mack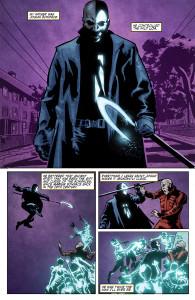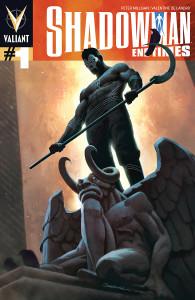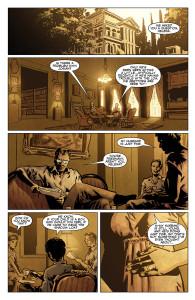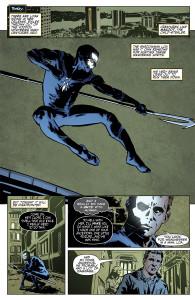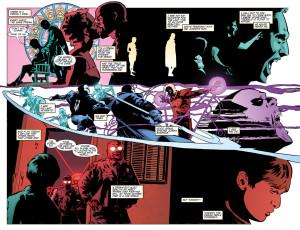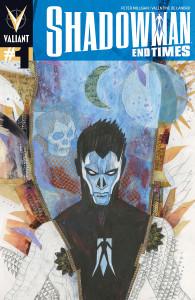 Share on Tumblr