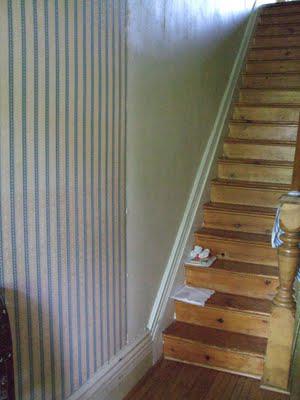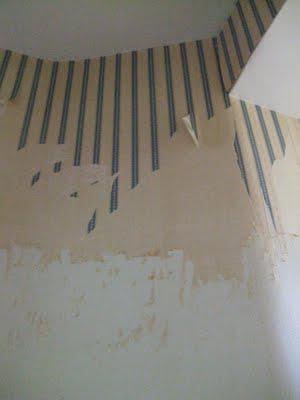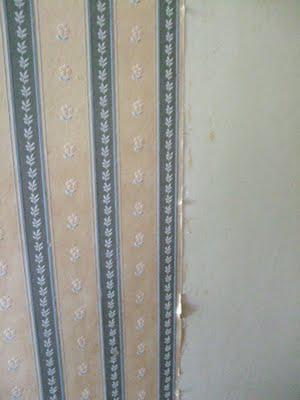 We are finally getting around to stripping off this grimy wallpaper, much to our neighbour's chagrin. I'm sure the scritch, scritch is quite audible to the people living on the other side of the wall.
This 1970s French Provincial-style wallpaper covers the halls and stairwells on all three floors of our house. This summer removing it is a make-work job for my under-employed son. It's a daunting task.
When we first saw the house almost 14 years ago we noted the dated wallpaper but thought it added a shabby-chic touch. Now after a decade+ more of dirty hand-prints it's just shabby. We're finally getting around to removing it. And...the walls underneath aren't so bad.