"Judgers gonna judge…" -Anonymous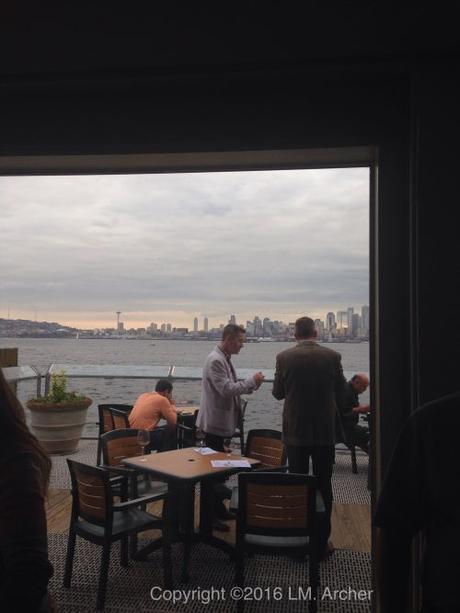 Hey folks…judging has it's privileges…here's the line up of winners from the 15th Annual Sexy Syrah at Salty's:
New Vintages Syrah (2012, 2013, 2014)
1st – 2013 Owen Roe Chapel Block Syrah, Red Willow Vineyard
2nd – 2012 Purple Star Moret-Gaston Syrah, Red Mt – Ranch at the End of the Road
3rd – 2013 Damsel Cellars Syrah, Stilwater Creek
2013 Cougar Crest Reserve Syrah, "the Rocks of Milton Freewater"
Older Vintages Syrah (2007-2011)
1st – 2010 Bunnell Family Cellar Syrah, Boushey Vineyard
2nd – 2009 Purple Star Silver Label Syrah, Eydthe Mae Vineyard
3rd – 2010 Cougar Crest Estate Syrah
Syrah Blends
1st – 2013 Lantz Cellars "Quantum Entanglement", Syrah/Mourvedre/Counoise
2nd – 2012 Pondera Winery Pasion, Columbia Valley, Syrah/Cab/Merlot
2012 Skylite Cellars Soiree; Coyote Canyon, Minick & Pepperbridge Vineyards; Cab/Syrah/Melot
3rd – 2010 Cougar Crest Syrillo, Syrah/Tempranillo
2013 Nota Bene Una Notte, Columbia Valley, Grenache/Syrah/Mourvedre
A personal shout out to Mari Womack of Damsel Cellars,Tim Narby of Nota Bene Cellars, Debbie and Dave Hansen of Cougar Crest Estate Winery, and Ron Bunnell of Bunnell Family Cellar for a job well done.
Also, kudos to a few up and coming artisan wine makers worth watching – Tony Dollar of lobo hills and Galen Krohn of Long Road Winery.
Thanks again to Seattle Uncorked, Salty's on Alki, and John L.Scott Foundation for hosting a sold-out event.
From a judge's perspective, well worth the purple teeth!
Copyrighted 2016 binNotes | Red Thread™. All Rights Reserved.