After the inexplicable success of 50 Shades of Grey, some writers are making their romances more sexually explicit, or penning erotica to cater to what it is perceived the market wants. (I stoutly maintain that erotica is in its own category, quite separate from other fiction, and different rules apply. For one thing, it's much easier to sell, so perhaps these authors are making a canny move.) As a reader, it's not for me, for much the same reason as I don't like musicals; the actors keep stopping to sing instead of getting on with the story.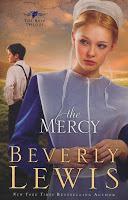 But while some categories are getting steamier, new chaste ones are popping up. I only heard of Amish Romance recently via
 Passive Guy's post 
Why Amish Novels Are Hot
, but there's a lot of it about. You can recognize the genre as the covers generally show a young woman in one of those white bonnets with strings looking wistful. 
Author

Sarah Stegall

commented on its appeal: 
"It's an under-served market. My mother-in-law is not Amish, but grew up in that country and is an avid reader of Amish romances. 
She says the appeal of such stories, for her and her friends, is the lack of sex and profanity. These ladies are very uncomfortable with currently published romance novels, which qualify (to her) as pornography. She likes courtship stories, sweet adolescent romance stories, and such. Her friends also like the emphasis on religion, rather than worldly values. And yes, all of these ladies read their Amish romances on Kindles."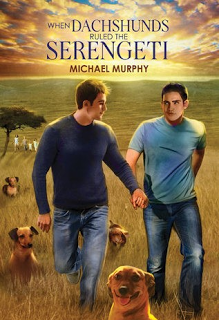 So there we go. I'm guilty 
myself
of 'profanity' in my novels; I'm pleased that these days characters don't have to say 'mucking' as a makeshift alternative like Reg does in Mary Renault's excellent novel,
The Charioteer
.  (On a side note, I cannot believe her dozy publishers have not released her books as ebooks. Or that the paperback has such a terrible cover.)
Just to confuse, there is also a steamy sub-genre of Amish romances, Gay Amish Romance. Something for every reader's taste.
While I was trawling the internet for illustrations for this post (the trouble I go to) I came across an ace site, Bad Romance Covers. Though not strictly relevant, I could not resist the cover on the right, When Dachshunds Ruled the Serengeti. 
Now that's a title you wouldn't need to check to see if it had been used before...