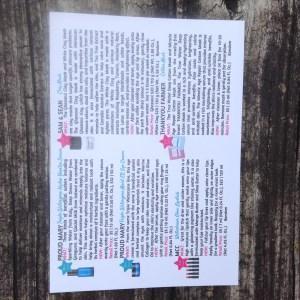 I have always been interested in trying Asian beauty products. However, they are not easy to find in the US! I love that there are subscription boxes that ship in the US that feature Asian beauty. The MishiBox includes a combination of 4 – 6 carefully curated deluxe-sized samples and FULL-SIZE Korean beauty products. They also include an information card in English to explain how to use the products. The information card is so adorable!
Cost: $19.95/month
Ships: Now to 60 countries WORLDWIDE! Click here to see a list of them all!
---
FIRST IMPRESSION:
This month's box was on time! The products were packaged really well so they were not damaged at all. The box looked really full and I could tell there were a few FULL-SIZE items! I couldn't wait to dig in and see what I got.
---
REVIEW OF ITEMS: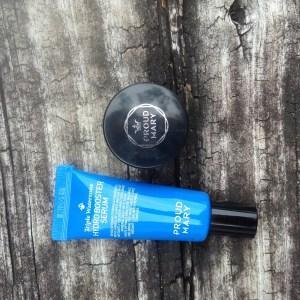 Proud Mary Triple Waterzone Hydro Booster Serum & Moist EX Eye Cream ($5 each)
These are samples. I love that these samples are fairly large sizes. I will be able to get a few uses out of them. These products contain three kinds of beneficial waters to help moisturize the skin. I really can't wait to try them.
---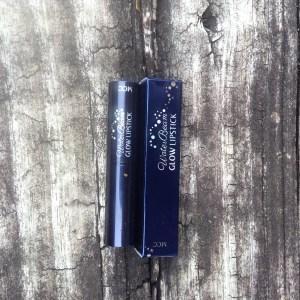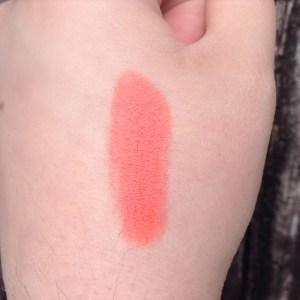 MCC Waterbean Glow Lipstick in Madarine Some ($18)
This is a FULL SIZE! I am not thrilled with the color choice I received. I totally wish I could customize what color I get. Oranges just don't look good on my skin tone. This is a high moisture lipstick that gently melts onto your lips with a glistening pigment like shining water. It sounds amazing and I will definitely try it. I might end up liking the shade.
---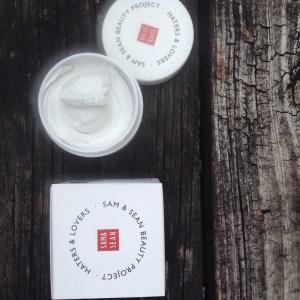 Sam & Sean White Clay Mask ($20)
This is a FULL SIZE! The mask looks so cool because it is totally white. It targets blackheads and whiteheads, controls excess oil, and provides a brightening effect. I am really excited about this product and I can't wait to try it.
---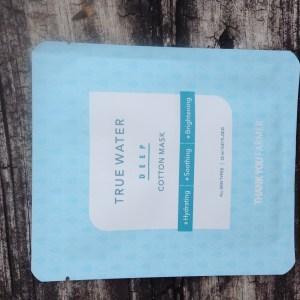 ThankYou Farmer Cotton Mask ($5)
This is a FULL SIZE! I am obsessed with sheet masks and this one is supposed to be hydrating, soothing, and brightening. I can't wait to try it!
---
OVERALL IMPRESSION:
I loved this MishiBox! It was such a great box and I am still really happy with it! I can't wait to try all the products. The value is also good for only $20! I will continue to subscribe! What did you think of this MishiBox? Are you grabbing this subscription? Let me know in the comments below!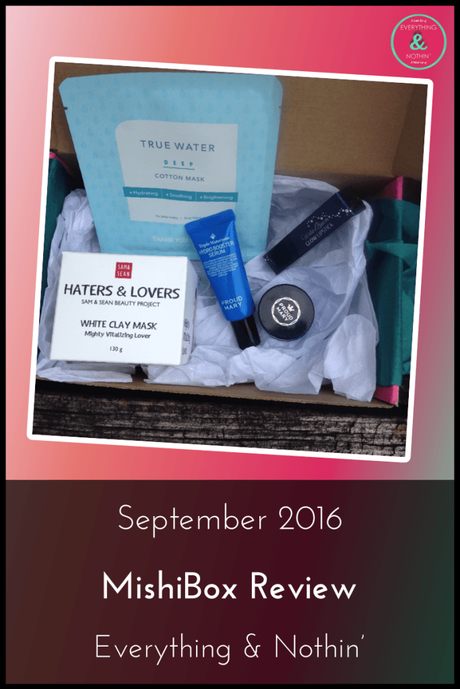 Like this post? Share it on Pinterest!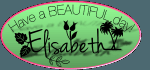 PSST (don't you hate that when people actually do that?)….You made it until the end!! You're amazing!! Don't forget to sign up for my newsletter so you don't miss any blog posts (round-up in one email). Also, you will be entered to receive EXCLUSIVE content that only my email subscribers receive. There are new beauty products and subscription boxes that are being released soon (HINT: an upcoming email) that you don't want to miss!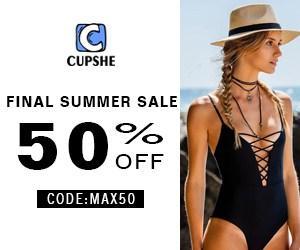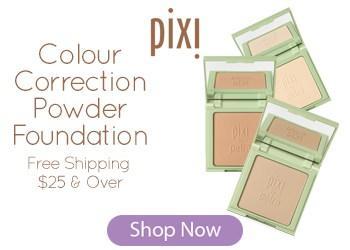 Earn an EXTRA FREE brush when you subscribe!