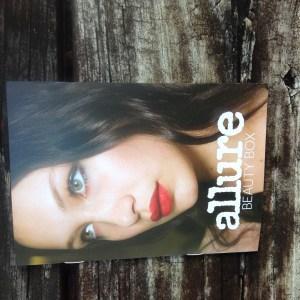 I was excited to see my Allure Sample Society Box in my mailbox. I usually love this subscription because they include well-known high-end brands. They include deluxe size samples and sometimes FULL-SIZE products. A very detailed product description card is included. It is one of the best description cards I have seen. Allure Sample Society is now curated exclusively through Allure. They use to be curated through BeautyBar.
Cost: $15.00/month
Ships: To US only
---
FIRST IMPRESSION:
I love how well the Allure Sample Society Boxes come packaged! Everything looked so nice! I also really love the brands that were included this month. There were 6 products this month! I couldn't wait to dig in!
---
REVIEW OF ITEMS: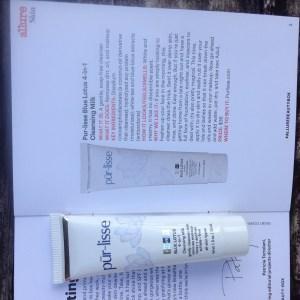 Pur~lisse Blue Lotus 4-in-1 Cleansing Milk 
This is a deluxe sample. I love makeup removers and I really like the Blue Lotus line. I am looking forward to testing this product.
---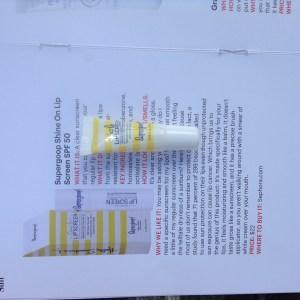 Supergoop Shine On Lip Screen SPF 50
This is a very tiny sample. You can apply this sunscreen over your regular lip color. I really like that concept and I can't wait to see how it works.
---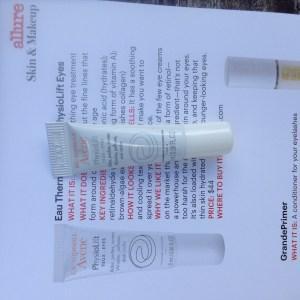 Eau Thermale Avene PhysioLift Eyes
This is a sample size. It is a wrinkle-soothing eye treatment. I don't have many wrinkles yet, but it is always good to prevent them. I love Avene products and I can't wait to try this one.
---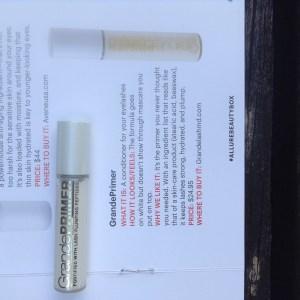 GrandePrimer
This is a small sample. It is a conditioner for your eyelashes. I don't have many products like this at all so I can't wait to try it.
---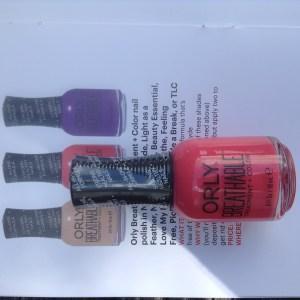 Orly Breathable Treatment + Color Nail Polish in Nail Superfood ($8.99)
This is a FULL SIZE! This nail polish is a basecoat, color, and topcoat all in one. I really like the shade I received and I can't wait to try it.
---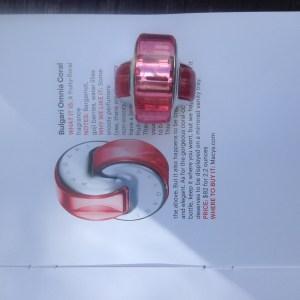 Bulgari Omnia Coral
This is a sample size. I think I now own all the scents of this perfume. I love the design of the little bottle. It is just so cute. It has a fruity-floral fragrance and I really like it. I will definitely wear it.
---
OVERALL IMPRESSION:
This month's Sample Society Box was pretty good! I don't like it as much as last month's box, but I do like it. Allure has really stepped up their game this year and I am loving it. I loved the brands that were included and I loved the detailed information card. I love seeing exactly why they included an item and their take on it. They have really been stepping up their game with this year's boxes. The value is definitely there. I love that they include very well known brands. I am excited about the cleansing milk, nail polish, primer, and lip sunscreen. What do you think of this box? Are you grabbing one? Let me know in the comments below!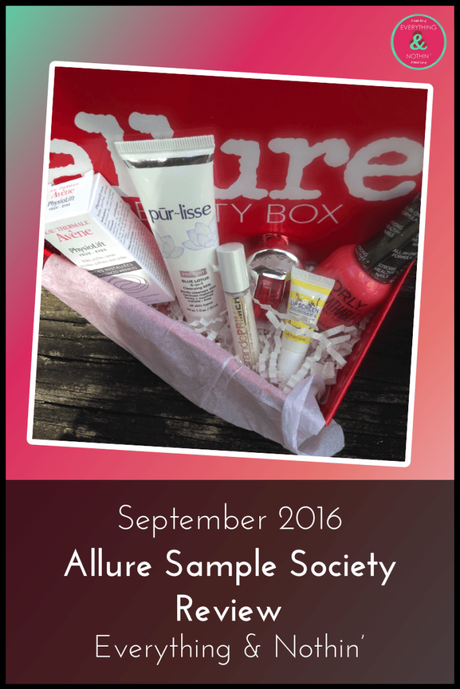 Like this post? Share it on Pinterest!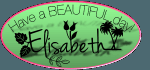 PSST (don't you hate that when people actually do that?)….You made it until the end!! You're amazing!! Don't forget to sign up for my newsletter so you don't miss any blog posts (round-up in one email). Also, you will be entered to receive EXCLUSIVE content that only my email subscribers receive. There are new beauty products and subscription boxes that are being released soon (HINT: an upcoming email) that you don't want to miss!