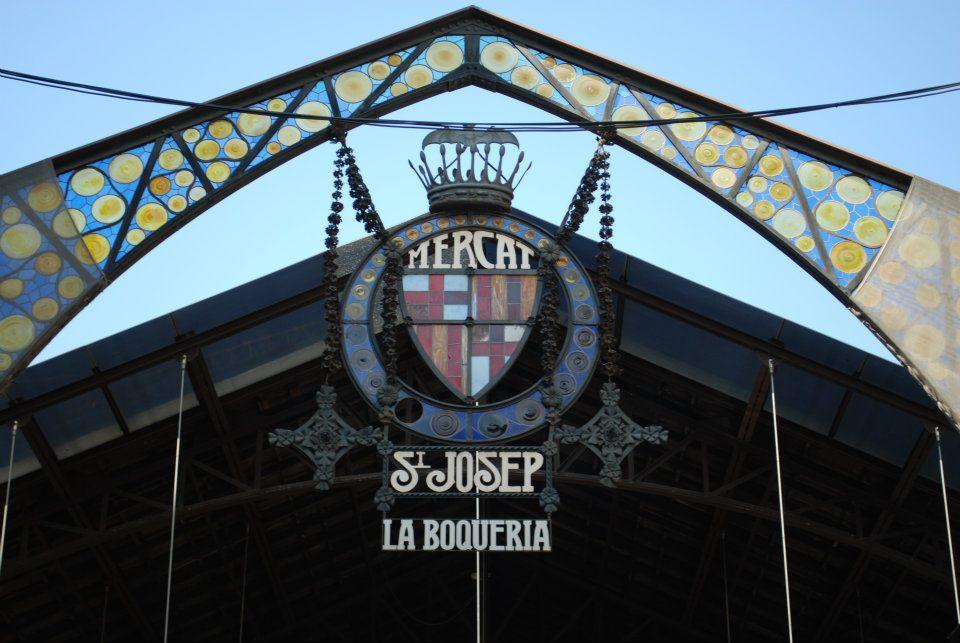 It was a good thing that Barcelona was the last stop on our honeymoon, because almost any experience would have been a let-down after visiting La Boqueria, the huge foodie's paradise market featuring over 250 vendors selling everything from offal to olives. This place is massive: there are 20+ vendors that sell charcuterie alone, over 40 fish vendors, over 60 fruit vendors, and the list goes on and on.  With a list like that it isn't surprising that we chose our hotel location purely to be within walking distance of the market, and explore it we did on our four days in the city. 
Upon arriving in Barcelona, the first thing we did was fight our way through the crowds on Las Ramblas to get to this foodie mecca. A dizzying array of colors, sounds, and smells defines La Boqueria; it's enough to overwhelm even the most seasoned food lover or world traveler. While our best recommendation for tackling the monster that is La Boqueria is to go often and try as much as possible, we did devise a few tips and tricks for navigating the bars and stalls in this great market. So when booking your Very Cheap Holidays to Spain, you better stop here!
Where to Eat

:

Pino

tx

o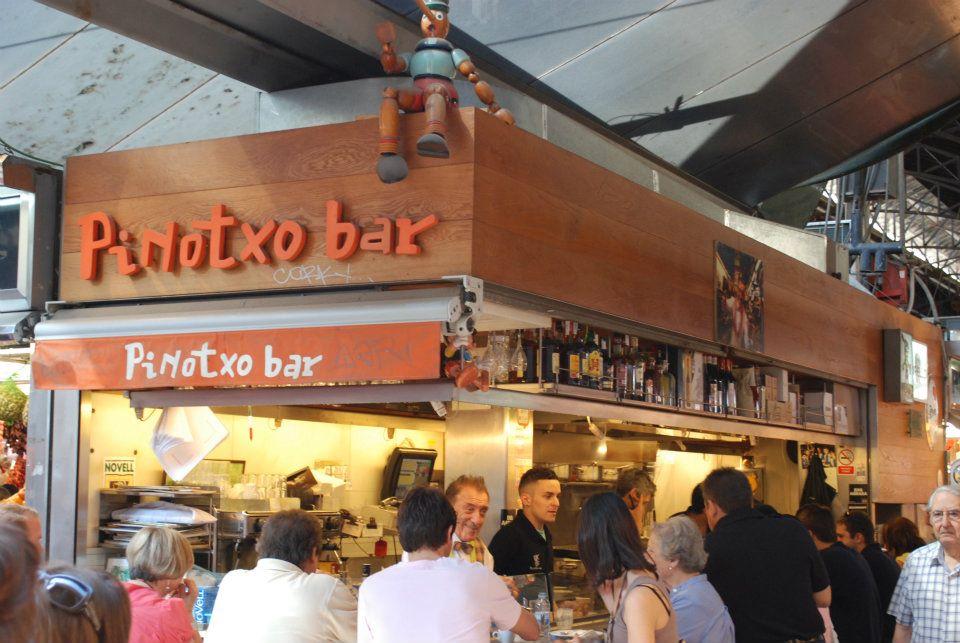 This restaurant located near the market's main entrance on Las Ramblas is easy to find, and good thing- it is fantastic! On our first visit we went for a late breakfast/early lunch and ordered the baby squid with white beans. The contrasting textures were intriguing, and there was a pleasant hint of sweetness from the squid.  We loved the dish so much we were going to order it again the next day, until we found out the menu changes daily based on what fresh ingredients they're able to obtain. But luckily the lively owner, Juanito Bayen, was there that day to recommend the xuixo (pronounced "chu-cho"), a sinfully rich pastry filled with pastry cream that was fried and covered in sugar. That was our 'breakfast,' which we subsequently followed up with 'lunch' a few minutes later, ordering the butifarra sausage and the garbanzo beans. We enjoyed the atmosphere and food so much that on our last day in Barcelona, we stopped there at the crack of dawn just to get some pastries before catching the metro to the airport. Yep, it's that good.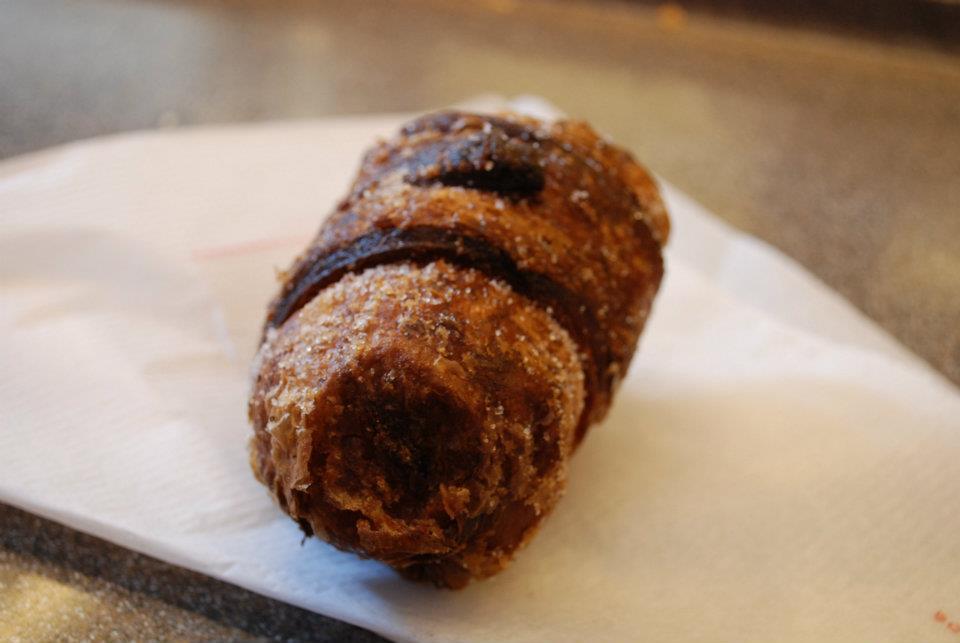 What to Snack: Charcuterie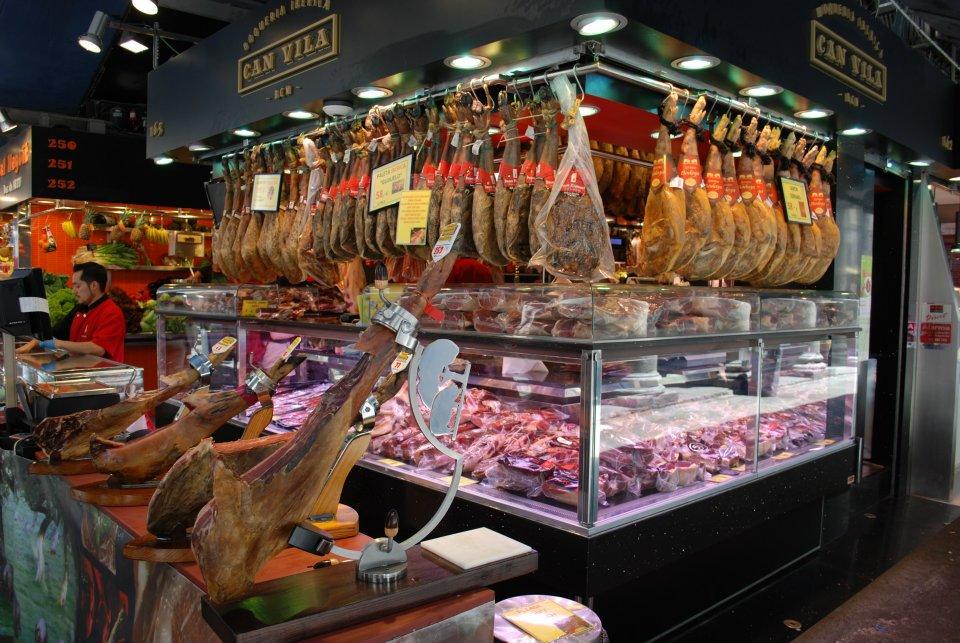 If you want the full La Boqueria experience, be sure to try some jamon from a charcuterie stand. Watching the workers slice the meat from the cured ham legs is awe-inspiring- how do they slice it so thinly?! There are certainly cheaper places in the city to get your jamon fix, but if you're in the mindset of eating your way through La Boqueria, then definitely make a stop at a charcuterie stand.
What to Avoid: Fresh Fruit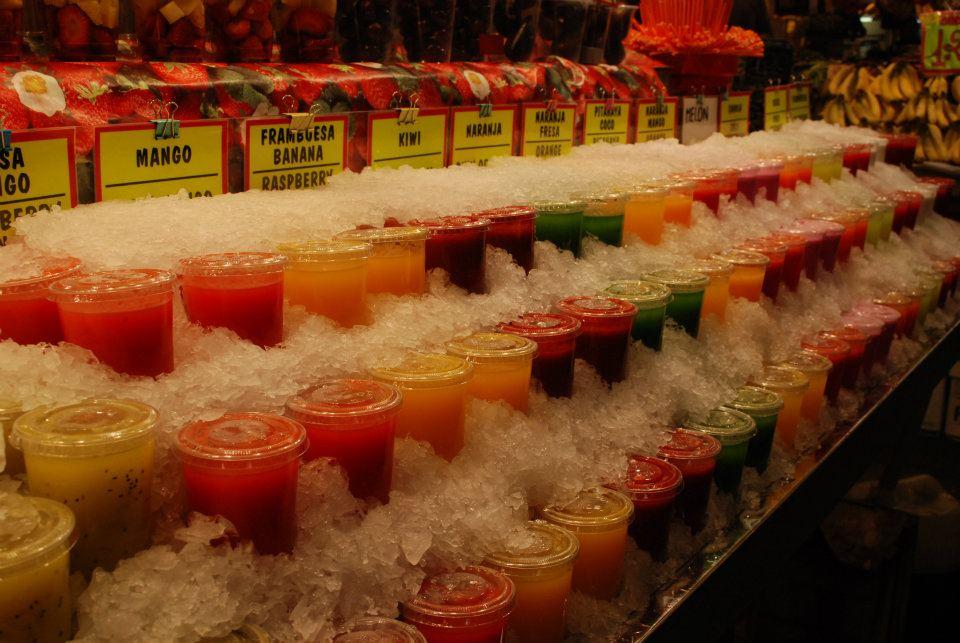 Jeremy was entranced by the multitude of fruit shake stands and all the flavors they offered. Some flavors were better than others so you may have to try a few until you find one you like, but they are pretty cheap so it's easy to do. You can also wait to imbibe until the end of the day when they discount the shakes a bit to make room for the next days fresh collection.
Like the fruit shake stands, fresh fruit stalls are almost a dime a dozen in La Boqueria. Although the colors are beautiful, the fruit we tried really lacked any flavor whatsoever and we were let down after such a beautiful display. You've been warned!
When to Go
Be aware that the market is closed on Sundays; the hours for the rest of the week are 8am-8:30pm.  The bar-style restaurants are small with typically fewer than a dozen seats that fill up fast.  Go early, before major meal times, for your best chance of getting a seat without waiting in line.