I found this idea at a wonderful website - Play at Home Mom. They have tons of great ideas to keep little one's imaginations running! When I saw this 'redneck waterbed', I knew I had to try!
It was super easy to make: just a heavy duty plastic sheet, some duct tape, and add water - simple! I also added a couple of soft bath toys (a fish and a crab). He didn't like that he couldn't get them out.
Ours looks a little wonky because the surface we put it on wasn't completely level. Baby J didn't seem to mind!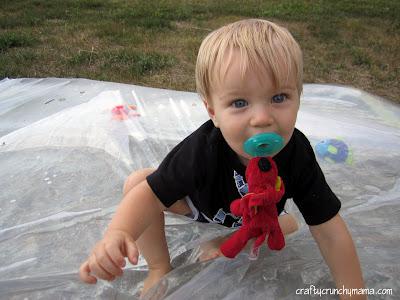 This is so much fun!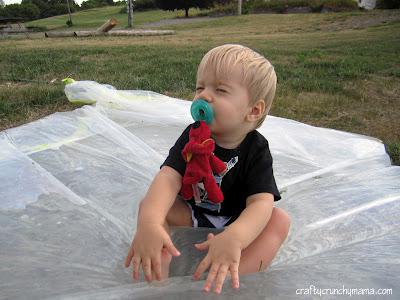 He closes his eyes for pictures because he thinks there will be a flash!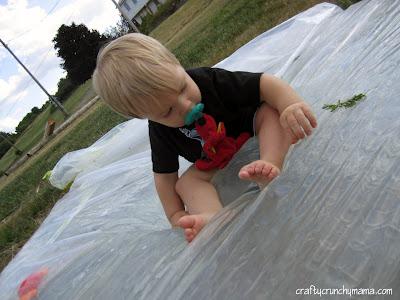 Picking some grass and putting it on.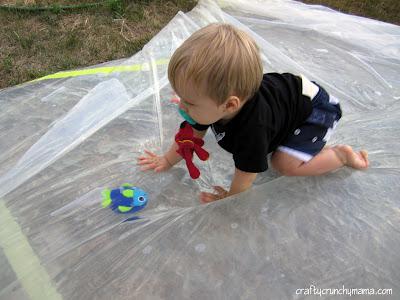 He wanted that fish out of there!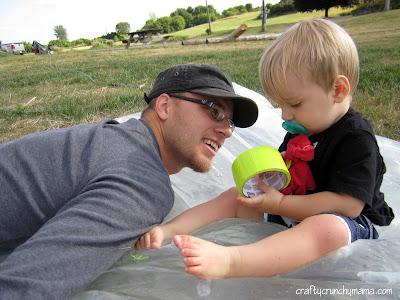 Daddy wanted to play too, but baby was more interested in the tape!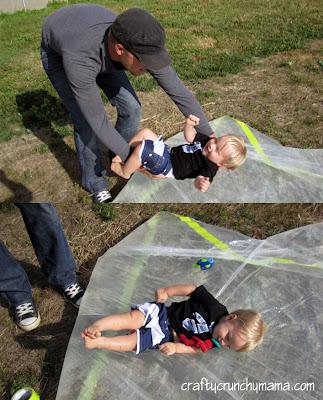 "Let's throw the baby!"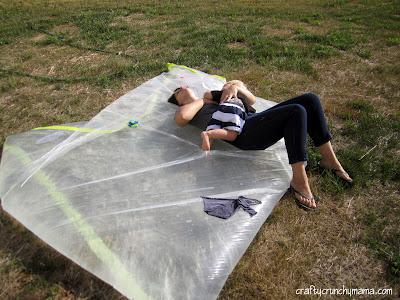 "Mama, I'm tired. Can we nurse?"