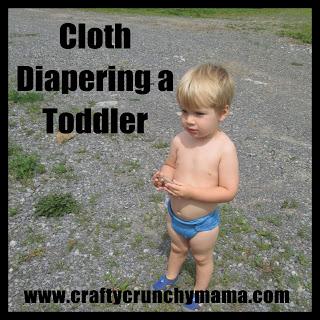 Back when I was reviewing different diaper types, Baby J was around nine months old. I have found that some of the diaper types that I absolutely loved when he was that age, are the ones I leave in the drawer until I absolutely have to use them, now that he is two years old. I plan to do a different post on how well the diapers held up with daily use, but for now I just want to talk about some of my favorite and not so favorite diapers for a toddler.
Let's talk
inserts
. While I loved microfiber when he was small and had really sensitive skin, I found that it can hold a lot of stink, especially for people with hard water (ahem, me!). Once Baby J started getting older, the microfiber would just hold on to the stink of his pee much more than my natural fiber prefolds and flats. When he was about a year old I switched to all natural cotton and have since had minimal stinking issues that result in stripping only every few months as opposed to every wash. I LOVE prefolds and flats because they are virtually indestructible (within reason) and they come out super clean every time. Flats are awesome because they are so thin! I have been using my flats for over a year now and I probably have two or three that are stained. The rest of them come completely clean in the wash - every time.
Between 12 and 18 months, I could get away with using just one pad folded flat, but after 18 months I found that it wasn't absorbent enough and I had to double up. This really isn't a problem because two flats are still thinner than one prefold and flats are pretty cheap. You can even make them yourself out of old receiving blankets and t-shirts.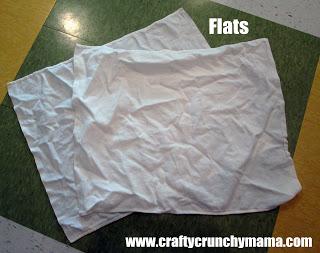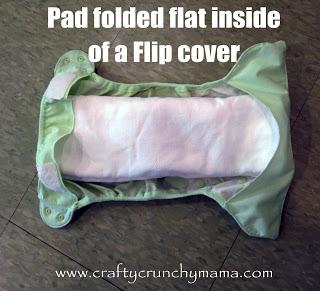 For a toddler, though, my absolute favorite insert is a
prefold
. I tri-fold it so it can go right into a pocket diaper or act like an all in two with a cover. The prefolds are SUPER absorbent and soft. Toddlers pee a lot, and I almost never worry about him leaking in a prefold.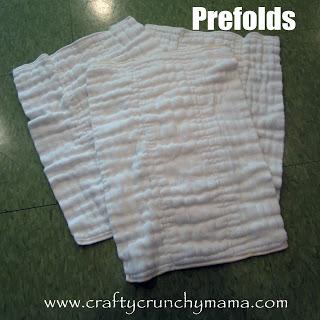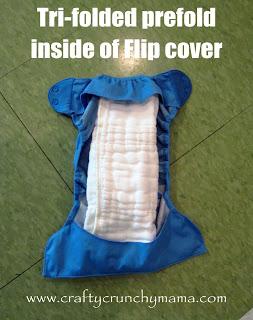 Let's talk
covers.
My favorite cover for a toddler is the
Flip
. I have loved this cover all along (except for when he was really little because it was too big) but this one takes the cake for best toddler diaper cover! I love the elastic in the legs - it has never relaxed and the covers still hold in pee like the day I bought them. The generous sizing that was inconvenient when he was smaller, is perfect for him now that he is two. While I can barely snap some of my other covers shut, the Flip diaper snaps about half way across his belly with much room to spare. (Here's to hoping he won't need them too much longer. Come on potty learning!).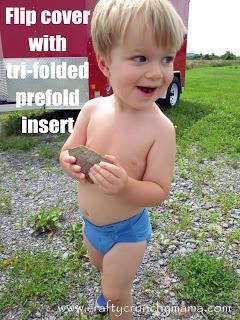 A cover that I have found I do not like for toddlers that I loved for the first 18 months is the GroVia. The sizing is just too small. I can't even fit a prefold in the cover and their All In Ones are also too small and don't have enough bulk to hold the pee in. I save the GroVia's for when we are at home or I put wool over them so they don't leak. I was very pleased with their system when J was smaller, but I'm not a fan for the toddler years.
Another thing that I cannot live without for cloth diapering a toddler is a
wool cover
. I have several pair of wool shorties and longies and I use them constantly, especially for car trips and overnight. We can't get through the night in a cloth diaper without a wool cover on.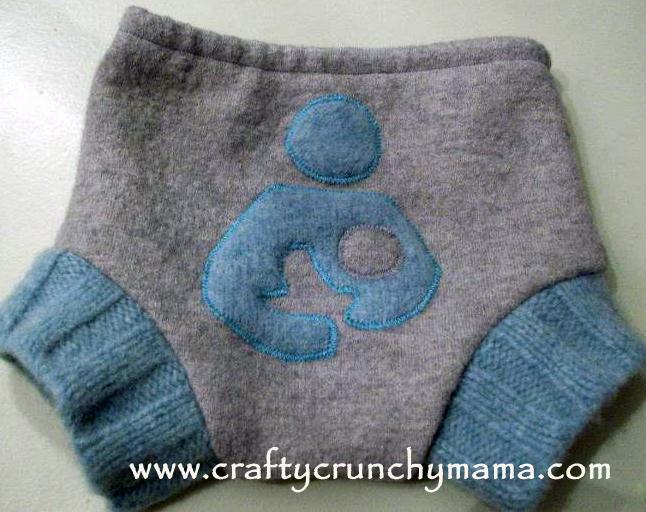 Wool cover from Under the Green Umbrella
Let's talk
night time
. It took us a while to figure out what works for us at night. We were having such leaking problems until we found our solution. We use an
esbaby lights out
fitted diaper with a Flip cover and a wool cover over all of that. Fitteds are definitely the way to go for night time. I find the absorbency of the esbaby to be superior to others that I have tried. However, I will sometimes use a Kissaluvs Marvels One Size Fitted diaper with a pad folded flat in it, if I'm in a pinch. I own three es baby fitted diapers and two Kissaluvs and that seems to be enough to get us through.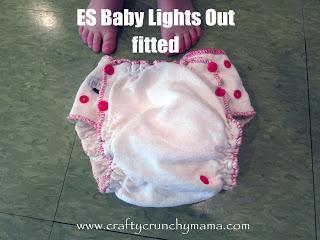 Look at those cute baby toes!
A couple more tips:
In my experience it's smart to not get too committed to one diaper type. I had to do a complete overhaul when J was about a year old because of the stink problem. I was getting so frustrated that I almost quit cloth diapering! I am so happy that I found my love of cotton prefolds and flats.
*As a side note, if you are having issues with stink, look at your wash routine and detergent. I also had to switch detergents to combat my stubborn hard water.
Use cloth wipes! They make things SO much easier. You can just throw them right in the pail with the diaper - not sorting and throwing wipes in the trash or finding shredded wipes in your washer.
Toddler poop tends to be firmer and if you're lucky the poop will just roll right off and into the toilet. If you want, you can purchase a diaper sprayer for those stubborn jobs, but I never wanted to spend the money or get sprayed in the face with poop. I usually just put the diaper in the toilet, dirty side down and let it soak for about five minutes. I then use a pair of rubber gloves and swish it around and the poop falls right off. Keep the diaper pail close to the toilet and transfer over with no mess!
Also remember that my favorite diapers, could be your least favorite. Most cloth diapering mamas that I know absolutely love pockets. I could take them or leave them. I find it inconvenient to stuff them and unstuff them (I will NEVER buy a cover that the insert doesn't agitate out in the wash again. What a pain!). Try a bunch of different types and see what fits your taste and your baby's bottom best.
Do you have a toddler in cloth diapers? What is your favorite/least favorite diaper? Did I miss any good tips?