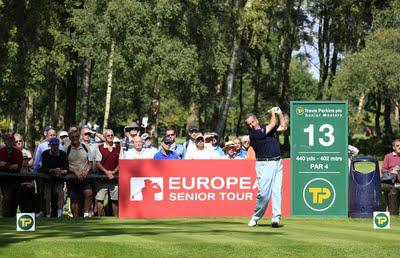 Whilst wondering around last weekend at the European Senior Tour, we started to think of potential sponsors for future events.

How about The Werther's Original Masters, Stannah Stairlift Open or The Steradent Cup?

The car parks were chocker, full to the brim.

We followed Sam Torrance and Barry Lane, who both smoked their way through the pine-tree-lined fairways. Luckily it was a bit damp on the final day, otherwise it could have turned into a mass cremation.
------------------------------------------------