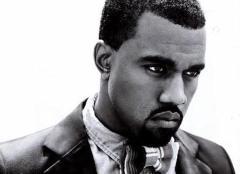 Kanye West
Remember when we were all stoked for June 18 and the imminent release of a new Kanye West album? All of those video projections around the world getting us hyped up; all of us falling all over ourselves with the release of his not-artwork album artwork. Remember that? Before Jay-Z made his relationship with Samsung public; before Wale suddenly had the number one album in the country; hell, even before North West herself was born.
Remember that time?
It was only two weeks ago. To no one's surprise, Yeezus debuted at number one on the Billboard charts. However, it only moved 327,000 copies – significantly lower than the initial projections, which had the album moving between 400,000 and 500,000 units. For some artists, hitting that 300,000 mark would be a dream come true. For Kanye, it marks the lowest opening week for any of his six solo albums. (For perspective, My Beautiful Dark Twisted Fantasy saw first week sales of about 496,000.)
Even more significant? Numbers out this week reveal that Yeezus has experienced one of the most significant drops in sales since the numbers have been recorded. Sales of his album dropped 80% from week one to week two – meaning that Kanye only held the number one spot for one week, dropping this week to number three. His second week sales didn't even break 70,000 copies.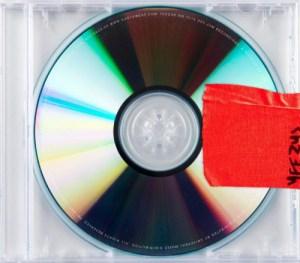 Kanye West's Yeezus
With some artists, this might be normal – a hype machine can only perpetuate a cycle of sales for so long. But this is Kanye West, right? And this is his first two weeks of sales for a highly, highly anticipated album. Again, early estimates pointed to Yeezus selling nearly 500,000 copies – in the first week. After two weeks, he's barely scraping the 400,000 mark.
Some writers are arguing that the sales drop is not that huge of a deal. Billboard especially is arguing that this is pretty typical, although Yeezus's plummet is the most significant in the past year. They do point out that MBDTF experienced a similar drop after week one, and a number of other albums have all seen sales slow in the 65% to 79% range – even Justin Bieber and Madonna have seen major drops in sales.
But Kanye's drop is different. Kanye's drop is different because we're back to the #newrules that contemporary Jay-Z introduced the day Yeezus actually came out. Kanye told audiences at Governors Ball that he didn't care about sales; he didn't care about radio play. A month later, one has to hope that Kanye really believes that – and he probably does. Do you think that this album was leaked accidentally? Really?
Not likely.
Yeezus was still critically lauded; Kanye's image is intact. Has Kanye's image ever been all about sales? Not particularly. Jay-Z is the penultimate salesman; Kanye has a different cause. It's hard to imagine that Kanye didn't let that album leak, or that he at least wasn't phased when he found out it did. Kanye's barely breaking 400,000 units moved, but Yeezus is still the top of the streaming charts on Spotify. Jay-Z might seem ahead of the curve by having Samsung buy his album and release it in an application; Kanye is actually ahead of the curve. The two collaborators have probably never been further apart, at least in a business sense.
Jay-Z is helping the corporations out. Magna Carta Holy Grail got Samsung attention while helping them data mine. Jay-Z is guaranteed some mad cash from the application. Kanye West, on the other hand, is serving his music in the way his audience really wants it: in leaked form, on streaming services, in physical copies. He may have only been number one for a week, but he's still being listened to, and Yeezus is living on beyond a sales mechanism.
Which leads to the next question: Does Yeezus have the actual ability to last beyond the summer when it comes to listening? Is it an album whose content will last beyond the hype of the moment?
The real test will not be how many weeks Yeezus is number one on the sales charts, but how many year-end playlists Yeezus tops.