Now that is winter, the summer tans are over. However, they don't have to be. Thanks to self-tanning products, you can get a summer glow/tan all year around. Self-tanning products have come a long way!
I am a huge advocate of skin cancer prevention. Skin cancer is very serious and deadly. It claims many lives every year. The easiest way to prevent it is to stay out of the sun and when you must be in the sun, make sure you are using sunscreen. I totally understand tans look nice, but they are not worth the risk to your health. Luckily, you can still get a tan without harming your body. Self-tanners are a great way to achieve a pain-free and more healthy tan. They can give you a natural looking tan without the harmful sun rays.
When I read about FakeBake's Sel-Tanning Line, I jumped right on it. The products sounded so amazing. I couldn't wait to review them for you all and see if they really gave a natural looking tan. Onto the review!
These are the steps I take to ensure the best self-tan:
Step 1: 24 hours prior to applying self-tanner, exfoliate the skin with a good scrub
Step 2: Shower before applying self tanner
Step 3: Apply in-shower moisturizer so there are no dry patches (I like in-shower moisturizers best because they are not thick and won't cause your tan to streak)
Step 4: Make sure you completely dry your skin
Step 5: Apply a thick lotion to your feet, ankles, knees, elbows, and any other extra dry areas on your body (this will prevent the tanner from clinging to these areas and creating those dark patches)
Step 6: Apply self-tanner to the skin and blend in with hands. Make sure to work in sections (I start with the bottom half of my body)
Step 7: Wash hands after each body area (helps prevent palms from being stained)
Step 8: Apply self-tanner to hands last
Step 9: Apply self-tanner to face with a cosmetic sponge and make sure everything is blended (I don't usually apply self-tanner to my face because I just match my foundation to my skin tone)
Step 10: Let self-tanner completely dry before dressing
Step 11: Get dressed
Step 12: Let the tan develop over the next 24 hours. Note: Do not shower or sweat for at least 8 hours to prevent streaks
Step 13: If you missed any spots, apply self tanner with a cosmetic sponge to these areas the next day
Step 14: Enjoy your tan and make sure to moisturize every day to prolong your tan
BONUS: Use a kabuki brush to blend harsh self-tanning edges into skin. This hack really does work.
REVIEW OF FAKEBAKE FLAWLESS SELF-TAN LIQUID: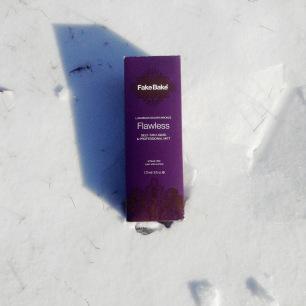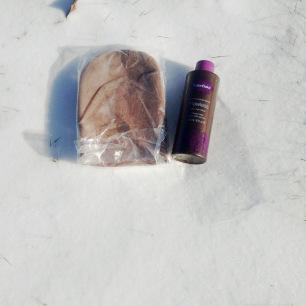 FakeBake says this about the product:
Fake Bake Flawless Self-Tan Liquid is applied in effortless, gliding strokes for a perfectly even tan. The cosmetic guide color gives an instant tan and makes the application even easier. The fast drying, fast absorbing, transfer resistant formula enables wear throughout the day.
Contains tanning agents and is pleasantly fragranced with a tropical scent.
Includes application gloves, mitt and step-by-step application advice.
My Thoughts: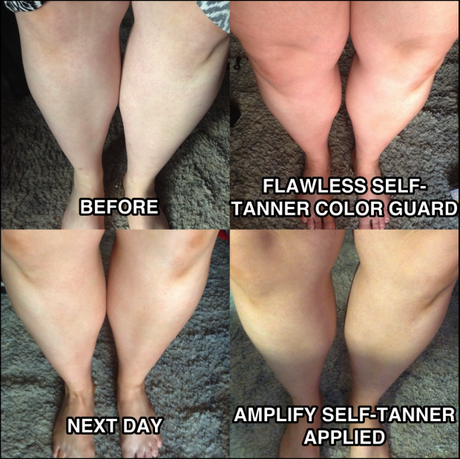 I really love that the FakeBake Flawless Self-Tan Liquid comes with a tanning mitt and gloves. The mitt makes it so easy to apply. You simply spray the self-tanner onto the mitt and apply to the body in circular motions. The self-tanner also has a built in color guard so you can see exactly where you are applying the self-tanner. I really like self-tanners that have a color guard because I know if I missed a spot completely. The color guard is not overly orange which is also nice.
I love that I didn't need to spray a lot on the glove to cover each area on my body. You don't need a ton of product. It has a tropical scent, but I can still smell a little fake tan scent. It isn't a crazy strong fake tan smell, but it is there.
The self-tanner dries very fast. It only took about three minutes and my body was completely dry. I loved that I didn't have to wait forever to get dressed. I love that this self-tanner is not a cream because creams take forever to dry. This is one of the fastest drying self-tanners I have ever used.
The tan took about 8 hours to fully develop. The color is not orange which I love. I did have a little streaking, but nothing too noticeable. Overall, the color is really even and nice. The tan is not overly dark which is nice because it is buildable. However, it did give me a great looking tan and I really enjoyed it.
Rating:

Repurchase: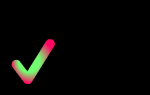 Pros:
Easy To Use
Color looks tan
Has a color guard
Includes Mitt
Don't need to use a lot of product
Buildable
Dries Fast
Cons:
A tiny bit of self-tanner smell
A little streaky but nothing too noticeable
REVIEW OF FAKEBAKE AMPLIFY DAILY GRADUAL TAN: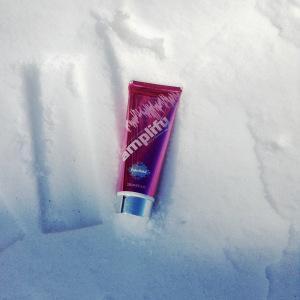 FakeBake says this about the product:
So much more than just a daily gradual tanner, this product has been created to work in three ways for achieving gloriously golden skin - whatever the time of year. In true Fake Bake style, we've combined cutting edge technology, innovative approach and a wealth of product development experience and knowledge in the lab to create another must have product.
Fake Bake calls it the triple threat.
Boost - Containing an active plant based agent that is proven to increase the skins melanin production, this can be applied before sun exposure. Skin will tan quicker, deeper and last longer.
A summer essential whether you are home or away.
Intensify - Contains gradual tanners that give skin a rich golden glow. Apply daily to create long lasting and deeper results; this streak free formulation will give 'that glow' we all long for and extend the life of your natural tan.
Perfect - Luxuriously creamy but surprisingly light, this works to hydrate the skin leaving a skin perfecting veil that blurs minor imperfections and creates an even, youthful canvas, Use to create leg perfection when posing by the poolside.
My Thoughts:
I love gradual tanners because you can build them to your preferred color intensity. I really enjoyed the Amplify Gradual Tan. It was very easy and quick to use. It is a very thin liquid which makes for fast absorption. It is also a white cream. I didn't have to wait forever for it to dry which is always nice. It was hard to tell where I was applying it because there was no color guard.
The color is a slight tan tint that fully develops after 8 hours. I really love it for evening out any areas missed from the FakeBake Flawless Self-Tan Liquid. It really covered up any missed spots. These two products work so great together to really give you a flawless tan. The color is not orange and I just really like it. This is perfect for everyday use.
Rating:

Repurchase: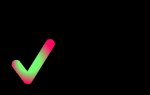 Pros:
Cons: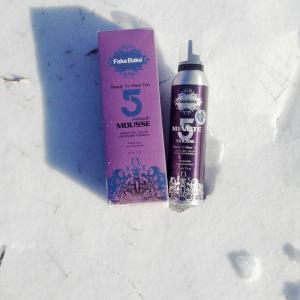 FakeBake also makes a 5 minute Mousse! Here is what FakeBake says about this product:
Dubbed 'The Party Tan', Fake Bake's 5 Minute Mousse Self-Tan with its super-quick, speed-dry formula is your secret weapon to transform yourself in just 5 minutes whatever the occasion. Nobody likes to be late for a party and when cocktails are calling this top NEW product will take you from poolside to party or desk to dance floor in a flash.
The perfect partner you can truly rely on, this non-transfer formula means your new golden glow stays put keeping your whites bright. Underneath the believably bronzed instant color, a long lasting tan will continue to develop, ready to be unveiled when showered off - leaving you looking just as fabulous in the morning as you did the night before.
Fake Bake's 5 Minute Mousse brand NEW 'color lockdown' formula gives an instant, deep, luxurious color for a tan that is 'ready to wear'. Simply apply, dry, dress and go!
I will be testing this product in the future so stayed tuned for that review. It retails for $29. I can't wait to see how this one compares with the FakeBake Flawless Self-Tan.
FINAL THOUGHTS:
I really enjoyed the FakeBake self-tanning products. They are buildable self-tanners. If you like extra dark tans, you probably won't like these products. If you love buidable color, you will love this line. I really like how well the products work together. Overall, I am pretty impressed with FakeBake self-tanners. What do you think of the self-tanner? What are your favorite self-tanning products or tips? Let me know your thoughts in the comments below!
Cost:
FakeBake Flawless Self-Tan Liquid: $26.50
FakeBake Amplify Daily Gradual Tan: $24.00
Purchase:
Available at Ulta Beauty, Bed Bath and Beyond and online here!