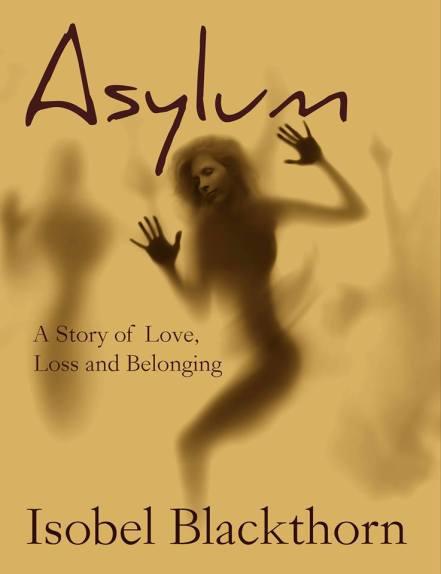 Yvette Grimm comes to Australia on a tourist visa which is running out. She does not want to 'get married for a Green Card' as we say in the United States. A psychic said she would meet the father of her children by the time she's 30 and she's 29. Will she be able to stay? At what cost?
I went on author Isobel Blackthorn's website and read about Asylum. While doing so, I came across a few paragraphs on why Isobel wrote the book. I found it quite interesting, so I'm sharing it with you.
WHY I WROTE THE NOVEL ASYLUM
Asylum, started life in 2012 and is semi-autobiographical in that the protagonist, Yvette Grimm is a British-born visa overstayer seeking refuge in Australia and so was I. Although that is where the similarities end.
Migration stories are often painful and fraught, and Yvette's is typical of what migrants go through when they try to sidestep the rules. Yvette's story is juxtaposed with the conditions asylum seekers arriving by boat face in offshore camps. The story is ironic, Yvette's suffering of her own making and really rather trivial in the wider scheme of things.At the time of writing I was involved in helping asylum seekers, especially those who had made it to Australia on bridging visas. It was a gnawing sense of injustice that caused me to keep working on Asylum,motivated by a wish to make a contribution in raising awareness of the issue. Although it is not a book about asylum seekers. It is a story of belonging and alienation, a coming of age story.For details about Asylum and other books by Isobel Blackthorn, visit her website at: https://isobelblackthorn.com/