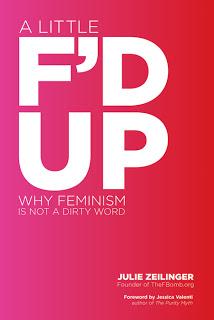 A few months ago, I announced the Second Annual Star of Davida Essay Contest. The deadline I established then is February 28, but I have decided to extend it by six weeks to April 12! 
Description: The theme was inspired by the Tumblr Who Needs Feminism?. Answer the question "Why do you need feminism?" Go crazy with your response, so long as it's between 200 - 800 words.
Some Ideas You Can Write About:I need feminism because...double standards are unfair.I shouldn't have to avoid mirrors to feel good about myself.men should be able to be sensitive without being called "gay."I want to feel safe when I walk alone at night.women should be able to count in a minyan.I'm tired of being a victim of street harassment.slut-shaming is not acceptable.just because I don't want to get married doesn't mean I'm a lesbian.I should be able to lay tefillin even though I'm a girl.there should be more strong women characters in movies and on TV.I don't want to have to be Superwoman.rape culture has to end.
How to Enter: Send your essay as a doc, docx, or PDF file to [email protected] If there's a technical issue with your entry, I'll be in touch - don't worry. In the subject line, please write "Essay Contest" or something to that effect. On the top of the first page, include your full name, school year, and email address.
Deadline: APRIL 12, 2013
Eligibility: Any and all students (from preschool to a PhD program) can enter.
Awards: The top three winners will each win a copy of Julie Zeilinger's debut book A Little F'd Up: Why Feminism Is Not a Dirty Word. The winning essays will also be published on Star of Davida!
Please direct any questions you have to [email protected] Happy writing!