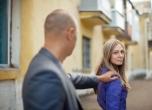 Check our the article I wrote for Her Campus!
"Lookin' good, ladies!" an inebriated guy in a moving car filled with his buddies yells out at me and my friends on Mt. Auburn Street by the Lampoon on a Friday night.
"Where you going?" a guy walking with his friend asks me and my friend outside the Au Bon Pain on Mass Ave on a Saturday night, making an obscene gesture.
"Smile, it's not Monday!" a guy outside Widener Gate tells me as I walk to class on a Wednesday morning.
Catcalls. Wolf whistles. Creepy stares from guys on the street. Nearly every woman has experienced it. However, many women don't know that this sort of behavior has a name: street harassment.
Continue reading here.