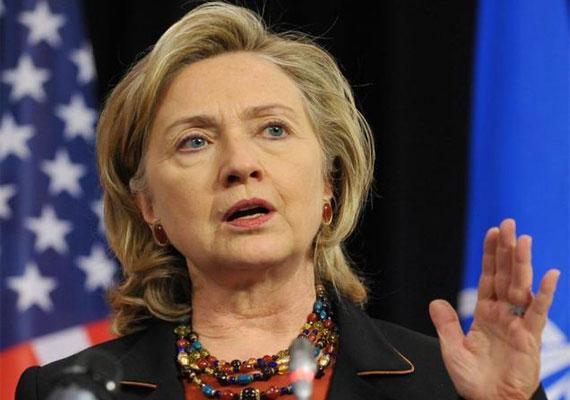 US Secretary of State Hillary Clinton was discharged from a New York hospital on Wednesday after receiving treatment on a blood clot between her brain and skull.
According to Hillary Clinton's spokesman Philippe Reines, her medical team at New York-Presbyterian Hospital was satisfied with her progress and is confident about her complete recovery in the coming days.
Reines said Clinton is "eager to get back to the office," adding the details about her return to office will be clarified next week.
Clinton was taken to hospital on Sunday when a scan discovered the blood clot. Earlier last month she suffered a concussion after fainting and falling in the home. The secretary is being treated with blood thinners to dissolve the clot.
"Grateful my Mom discharged from the hospital and is heading home," the secretary's daughter, Chelsea, wrote on Twitter. "Even more grateful her medical team (is) confident she'll make a full recovery."
US state department officials said during her stay in the hospital was pretty active in her office work. She had been talking to her staff phonically and was reviewing paperwork.
Due to the illness, Clinton was absent on December 21 when President Barack Obama nominated Senator John Kerry, a former presidential nominee and current chair of the Senate's foreign relations committee, as her successor for his second presidential term.