Love is to the heart what the summer is to the farmer's year – it brings to harvest all the loveliest flowers of the soul.  ~Author Unknown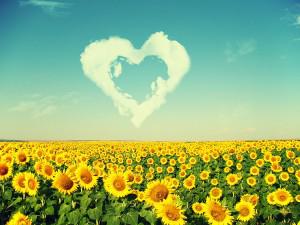 Good Health Honors Human Connection to the Earth
HYDRATE

~ Your body is over 60% water – in order to flush toxins, keep the organs doing what they need to be doing, feel optimal energy, and a multitude of things, you should drink enough water every day to ensure that your urine has very little color, and no odor.  I could give you all kinds of equations – but color and odor should be easy to remember and is a universal measurement.  Many things can influence the amount you need: exercise, what you are eating, being outdoors, medications, etc.
EAT WHAT'S IN SEASON~ Shop at your local farmer's market to get the optimum freshness and nutrient dense produce.AUGUST:Vegetables:Arugula, Asian Greens, Asparagus, Beans, Beets, Broccoli, Cabbage, Carrots, Cauliflower, Collard Greens, Corn, Cucumbers, Eggplant, Garlic, Herbs, Kohlrabi, Leeks, Onions, Peppers, Potatoes, Radishes, Spinach, Summer Squash, Swiss Chard, Tomatoes, TomatillosFruit: Apples, Blueberries, Grapes, Melons, Nectarines, Peaches, Plums, Raspberries
SUNLIGHT  ~ Enjoy 15 minutes of exposed daylight every day.  That's right, no sunscreen – let the sun kiss your skin and soak up the rays – we are a country of Vitamin D deficient people and it's very difficult to get it through food and vitamins.  It's all about moderation here.
PLAY! ~
Summer activities:
*If you live near a beach – get in the water!  Salt water especially has healing properties and helps flush toxins and eases aches.  Activity in water is the absolute easiest thing on your body – especially for those of us with more body.  The water supports you and allows you to float like a fairy ( I love that feeling).  Don't worry about swimming laps – unless you want to.  Remember when you used to play in the water for hours as a kid?  Try that – play, splash, and enjoy it.
*Yoga – gentle, stretching, breathing, presence.
Biking, Volleyball, Crochet, Golfing, Hiking, Strolling, Exploring, Picnics, Boating, Water-Skiing, Tubing… think back to your youth.  What did you love to do in the summer?  Are you still doing that?  If not, why not?  It's time to play!
Enjoy this often (VERY hot and humid) month with caution, stay hydrated, don't overdue it – and have fun!
Cheers to A Healthier You at Every Size!