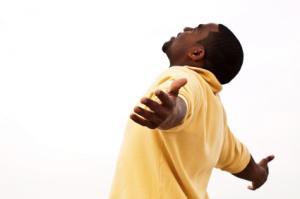 Psalm 139:23,24
"Search me, O God, and know my heart; test me and know my anxious thoughts. See if there is any offensive way in me, and lead me in the way everlasting."
Have you ever been so confused with life you forget to take care of yourself?
I have.
I have found that ridding the mental and emotional clutter is about really focusing on what "really" matters and getting back in tune with God. Priorities are sometimes hard to stay attuned to. I know I have a hard time sometimes keeping up with what's important and keeping a committed routine to it. Prayer keeps me focused. Whether you know how to pray or not, communication with God helps you maintain some sense of normality and relief.
Here's a recent challenge I experienced, and I'd like to share what I found perhaps beneficial enough for anyone who values their relationship with The Lord Our Creator.
Essentially, what I found was that I was simply in an emotionally 'bad place' because I'd had a series of things occur that made me very angry. The simple, day- to-day issues of life and change that I had no control over. I ended up getting stuck and praying to God to release me from this emotional agony.  But it wasn't until I was honest with myself that God could come in and changce my heart. I had to show a willingness to look at my heart.
This of course, led me to address one pent up emotion to another - and before I knew it, I was dealing with some stuff in my heart I didn't really even know was there. It appears that having it all cluttered there in my heart and my unwillingness to take the time to observe it – produced the anxiety, fear an other emotions I carried as a great burden.  Eventually, it began to affect me physically as well – and my back began to hurt. (This is often where I carry all my stress.)
Sometimes we even begin to "numb out" because numbing out means we catch detach from the situation. The only problem is, the problem never goes away.
So here are a few things I did to get through this stage:
1. I  Worshipped.
I felt so good when  I took the time to get the focus off me, and unto God. It felt like I was being cleansed inside and out. Maybe this is something you could do at home…but maybe not. I am talking about true, authentic worship – at church by a worship leader who could easily walk me into the Throne Room of God; or I began to create this atmosphere at home or with a worship partner. I notice when I am in true, authentic, pure worship I tend to really feel God speak to mey heart. I've found music to nurture my soul. It tends to do something for me, I cannot do  for myself.
2. I found GETTING OUT OF my normal boring and confining environment helped me to think clearer. Taking a walk along the lake, or creating a new thinking space  in  new environment sometimes encourages new energy.There is something about being in the same place every day and every hour, and sitting there, and numbing out in complacency, that really causes us to STAY in a place of mental confinement.
3. I had to really STOP AND THINK through why I was out of sorts.
And if I couldn't' reach that place alone, I had to have my husband or another close friend I really trusted with my emotions walk me through it.
4. I reached for God in prayer.. and this time I  LISTENED TO GOD.
There's something amazing about hearing God say: "I am here."It  soothes my heart and peace comes into my soul when I meet Him in this place. He seems to really cherish this time, as well. Has God ever done that to you? Just filled you with His peace and His presence? All we have to do is ask Him. If you haven't had a chance to experience that, you must take the time, because it's an awesome place to be.
5. Lastly, I just remove myself from everyone and everything – that isn't crucial to my elevation to the next level. I am not sure I do this always consciously, but sometimes when you are going through a 'Job situation.' ( Job is a character in the Bible who lost it all; then God showed him what was really important in life.) —  Every now and then, you need a "Job Focus".  I needed to separate from others in order to come closer to God.  ( In Job's case I am not sure his friends were the best to turn to, in order to get the correct information.) The only people I DID let into my life, were those how I knew would encourage and listen to my needs and pray with me. These kind of people in our lives are keepers as friends.If you don't have one in your life you can depend upon as lifesavers, then you need to ask God for such a friend.
 Fortunately, my work environment allows me the spiritual refuge of being able to 'take a break' and mellow out and find myself again, at my own pace. I thank God for the ability to recognize pacing, because it allows for my spiritual rejuvenation. I f you know you are stressed to the max, take a mental health day, spend time with God and get away from everyone and take time to care for your soul.
*Remember to take a break and spend time with God in order to get rid of the clutter and back to yourself.  finding a hobby helps you to find a way to take the edge off. If you find this article helped you realize the need to relax, you can reconnect.   Contact www.expressivevoices.com to find out how.