SEO (Search Engine Optimization) has contributed a lot over the past few years and updates search engines with the improved quality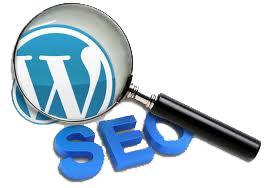 so that search engine user can have immediate result without any appearance of spam sites. In order to improve further SEO efforts, here below are the Top Tips to focus on for the year 2013.
CREATE UNIQUE CONTENT
Content is the King and everyone including the search engine is looking for the fresh and unique content. It is important to avoid duplication and need to focus on the unique and attractive content that provide value to the users. If your content is good and creative, not only the user search engines will also credit you accordingly.
DIFFERENT ANCHORS TEXT
To avoid search engine continuously marking your website as spam, you should broaden your horizons for internal and external anchor text of your website on the specific period of time.
BE DIFFERENT IN LINK BUILDING EFFORTS
You should use different potential strategies to build up your links instead of focusing on one tactics. You should make analysis and use different link building tactics to spread the risk and to gain other links from different sites.
DIVERSIFICATION IN SOURCES
Try to diversify your traffic sources instead of putting all your eggs in one basket. You exclusively should not depend on merely one source for the majority of your traffic but consider seriously diversifying your traffic sources to protect yourself in future and to reduce the risk.
GO ON VIDEOS
Many peoples prefer watching videos to obtain the information on their interested topics. Hence, it is important to create and add interesting and informative videos on your websites to increase the rank of your website and search results. It is especially true when your videos has lots of views and comments, potentially brings lots of traffic sources to your websites.
OPTIMIZE FOR MOBILE USERS
There are different ways to optimize for mobile users which includes creating a responsive design of the website, creating a separate/specific website just for mobile users.
Recently, it has been said that mobile search is set to improve on desktop search by 2014 and with many peoples accessing information from smart phones or tablet PCs. Hence it becomes important for you to optimize your website for mobile users.
Failing to this step may lead to lose the potential of mobile traffic source coming to your website.
IMPROVE THE EXPERIENCE OF YOUR WEBSITE USER
The most important aspect of the SEO is the experience of the user of your website. Provide and update your website with the latest information so that user can gain their experience and visit your website regularly, he should know that this is the website where he can have his desired information updated and detailed.
This action will improve and better the experience of your user whenever he visited your website.
SOCIAL MEDIA MARKETING
Social media marketing strategy can put a positive impact on your existing SEO strategies because it allows you to be present on number of platforms to spread the words about your brands or website.