Scott Monument, Edinburgh
The Scott Monument, in the middle of Edinburgh's Princes Street,  stands just over 60m high, and is the largest monument to a writer in the world. It was built in honour of the novelist and poet, Sir Walter Scott.
Its 287 steps take you to the top. There are several  viewing decks reached by narrow spiral staircases, which give panoramic views across the centre of Edinburgh.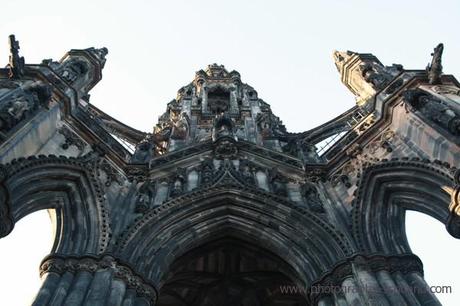 It seems that going way over budget is not a new phenomenon – according to the Edinburgh Museums website the original estimate for building the Monument was just over £10,000 but the project ended up costing a total of £16,154 7/11d . Apparently the shortfall was covered by donations and a door-to-door collection throughout the City of Edinburgh.