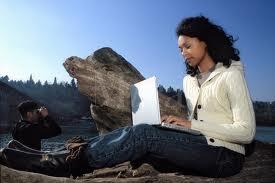 We are coming to the end of the year and it is time to schedule your yearly business planning retreat.  Whether you work alone or with a team, it is important to set aside time in a peaceful space to review the outgoing year and form intentions and goals for the new one.
Why?  Reviewing your year will bring new awareness and deepen the lessons you have learned.  Creating a vision for the next one will provide focus and clarity so you can move forward with confidence, creating what you really want instead of settling for a default result.
Here are some things to include in your Year End Retreat:
Is your mission statement still a good fit or do you want to refine it?
What went well in the last year?
What did you learn?
Where are your opportunities?
What is your vision of what you want to create in this coming year?
How can you make it happen?
Set goals you are willing to commit to that support your vision
Break them down into small steps
Put the steps on your calendar and/or wherever else you want to keep track of them
What are you grateful for?
And, don't forget to acknowledge yourself and team for all you have done.