In my opinion, one of the best attributes about social media is its ability to share information with millions of people in a matter of seconds. Not just any kind of information though, information that allows people to pray for them, give to them, and support them with encouraging words. My friends Miranda asked me to share a letter she wrote on behalf of our dear friends Alyssa and Matthew Erwin. In it, she explains a fundraiser she started for them and why!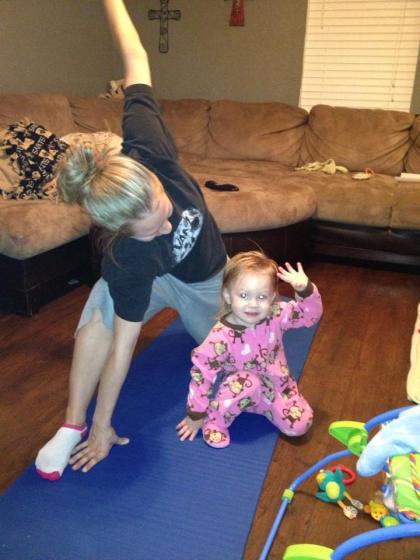 I thought you might appreciate a picture of this active mama with her baby girl Bentley! (she also has beautiful 4 mo. old twin boys!)
Anyways, this is Miranda's call to action (sharing and prayer) letter: 
My very dear friend and college roommate, Alyssa Erwin and her Husband Matthew are expecting sweet Baby Erwin in July, and of course like any new parents, they are so excited.

Alyssa recently found out that Baby Erwin will be born with Spina Bifida. Although she was told by her Doctor that Baby Erwin's case is not the most severe, he will be scheduled to have surgery shortly after birth. Baby Erwin will face many obstacles throughout his life. He could have to live his life from a wheel chair, wear leg braces, could have trouble controlling his bladder, may have learning disabilities, and much more.  Of course Alyssa and Matthew see this as a blessing and seem to be extremely positive.  We know that God chose two perfect people to raise such a sweet baby. They can handle every obstacle they may face while raising Baby Erwin.

Please pray for Baby Erwin, as well as Alyssa and Matthew! 

In honor of this growing family and Baby Erwin I will be hosting a special online Scentsy party for them starting March 7th and ending April 30th. All proceeds will go to Alyssa & Matthew to help with medical expenses and other supplies they may need.  Please spread the word and let's get this fundraiser started!!!!

Lots of Love- XoXoXo,

MIRANDA

mirandabutts.scentsy.us

Party: Scents for Baby Erwin

March 7th- April 30th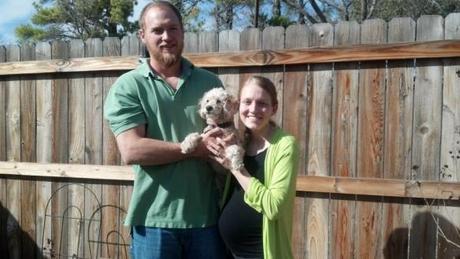 Alyssa, Matthew and their pup Abby
 Starting this Friday, I will be hosting Scentsy giveaways to contribute to this fundraiser, but please say some prayers and share the party link if you can.
Again the link for the Scentsy Party to help Alyssa, Matthew, and their sweet baby boy is: Scents for Baby Erwin