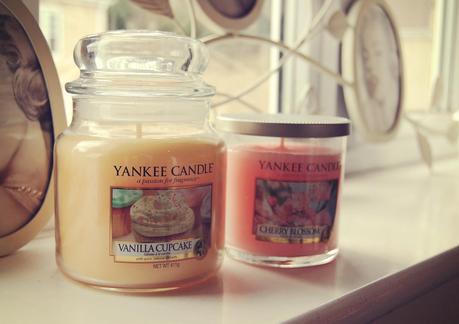 Hello all! Hope you are all well! 
Today's post is a review of the Scented Candle Shop, a website dedicated to providing you with a huge range of different candles imaginable, from tea lights to multi wicks, yankee candles to lesser known brands, everything you would ever need to keep your home smelling fresh and looking cosy! I never used to be a candle girl until I got my own house, it literally can transform the feel of the room as well as the smell! I always stuck to supermarket brands or candles that were on the cheaper side, although it seemed like everyone around me was buying the Yankee Candles and raving about them, I'll admit that the price tag attached to them put me off from the beginning, I just couldn't justify spending £17 on one single candle..we were then given the chance to review any candles of our choice from the website and I decided to take that opportunity to see what all the fuss was about..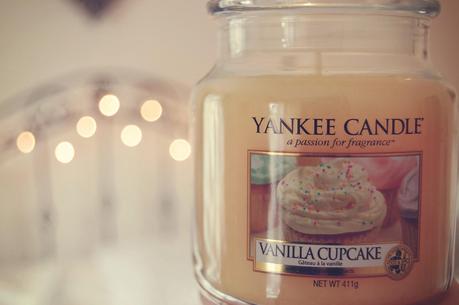 So after clicking on the Yankee Candles link, I browsed through the hundreds of different fragrances whilst salivating at the delicious scents (seriously), I wanted to choose a couple that would be yummy and inviting as well as natural so the first one I chose was the large Vanilla Cupcake jar..Oh holy moly, I didn't even need to light the thing to smell it, I took off the lid and was greeted with a sweet and sugary scent, I literally felt like someone had just baked a batch of cupcakes and stuck them under my nose, it was delicious, and slightly tempting..not good considering i'm currently on the 5:2 diet! Ahhh! It really is deliciously scrummy and actually a bit more subtle than I thought which is refreshing!
"Bring to your home the scents of fresh baked desserts and give to it a warm, cozy and inviting atmosphere. The Vanilla Cupcake Housewarmer jar candle gives your home the rich and creamy aroma of vanilla cupcakes with hints of lemon all smothered in buttery icing"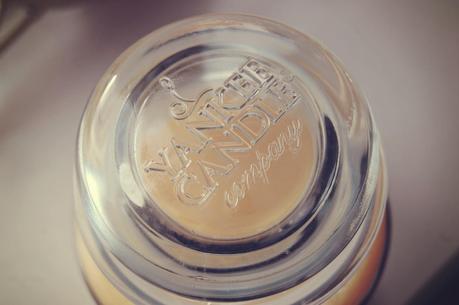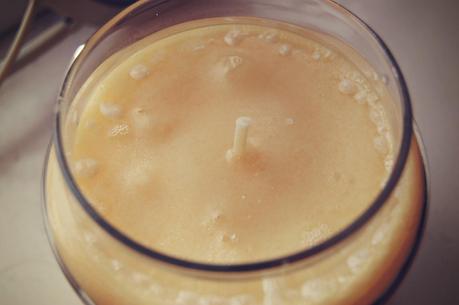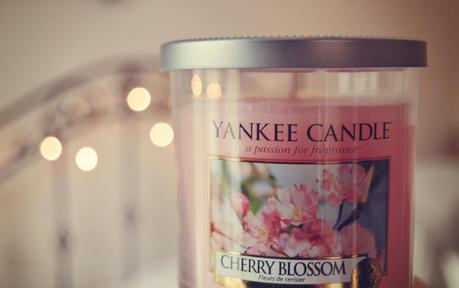 The next scent I chose was Cherry Blossom, a slightly girlier smell but perfect for springtime, with all the rubbish weather we've had recently I really wanted something to remind me that the warm weather IS coming! What better than a pretty pink candle with the smell of fresh blossom! This is much more subtle than the Vanilla Cupcake but fills the room in no time none the less, it kind of reminds me of my nan's house when I was a little girl, like fresh linen almost!
"Indulge in delicate bliss with this gorgeous Yankee Candle Cherry Blossom Glass Tumbler Candle. Cherry Blossom is a rite of spring - vibrantly distinctive cherry blossoms with notes of bergamot and sandalwood"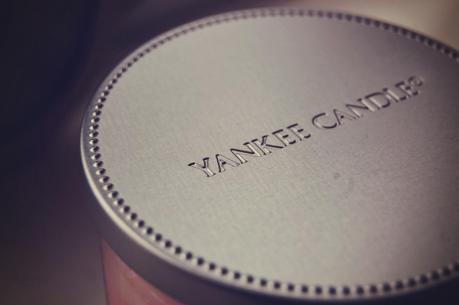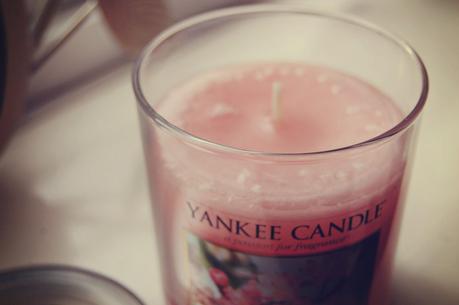 Luxury quality, world renowned by Yankee Candle

Exclusive fragrance oils create true-to-life flavours

Remains fragrant throughout burning time

Combines style and high quality fragrance

Beautiful glass jar that suits all decors

Always ready and safe to use, anywhere

Can be accessorised with Yankee Candle Shades

Can be accessorised with Candle Plates

Recommended candle lighters for safe lighting

Please trim your wick with a suitable wick trimmer

Recommended candle snuffers for safe extinguish

Makes a beautiful gift on any occasion
I have completely changed my mind about Yankee Candles, although yes they are a bit pricey, they are actually huge! The burning time of the Vanilla Cupcake is an incredible 110-150 hours! So definitely worth every single penny! The Cherry Blossom candle burns for 65-90 hours and comes in at £9.95 so a much better price tag! Anyone who thought the same as me, seriously try them, just one, I swear they are addictive, i've already added 5 more to my basket as a treat for mothers day! :)
Vanilla Cupcake Yankee Candle is available to purchase here
Cherry Blossom is available here
x