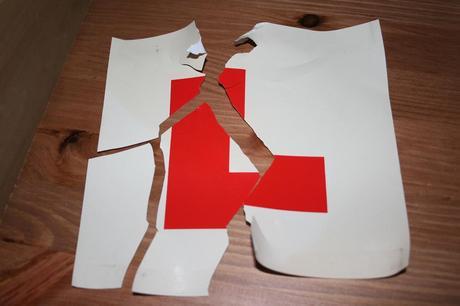 image via flickr
You may or may not remember this post? Well you will be pleased to know that yesterday, Tuesday 17th April 2012 at approx 2.45pm, I, Katy Scarlett, successfully passed my driving test! Go me! I cannot begin to explain how relived and happy I am to have finally passed!
Now though comes the hassle of finding a little old banger, possibly something resembling the inbetweeners car, and sorting insurance out etc etc.. Its quiet funny how I sat there and thought that now I've passed I will save £88 a month on driving lessons and £120 on train fairs to work, but in reality, that money I will 'save' will now go on a car.
I find it weird that even though I'm so happy to have passed, I'm kind of sad about it, kind of like being an end of an era. Driving lessons had come a permanent fixture in my weekly routine, similar to blogging, and now that time frame is free in which I feel lost about what to do with. The other thing, and this may sound really sad, but I really liked my driving instructor. I got to know him, about his life, what he got up to and his weird sense of humour, just the same as you would a friend and its strange to think I won't ever see him again, or drive around with him for an hour telling each other stories. Its almost as if i'm mourning. How weird!
Have you passed your driving test? How did you feel after you passed? Did you find is weird that you would never see your instructor again? I'd love to know!
- TWITTER - FACEBOOK - TUMBLR - BLOGLOVIN' - LOOKBOOK -
"believe in yourself"