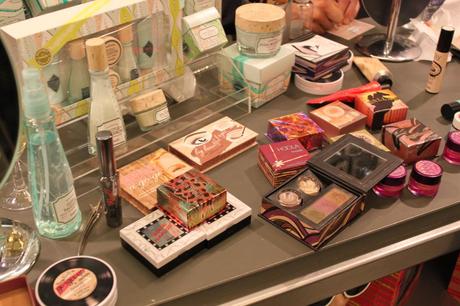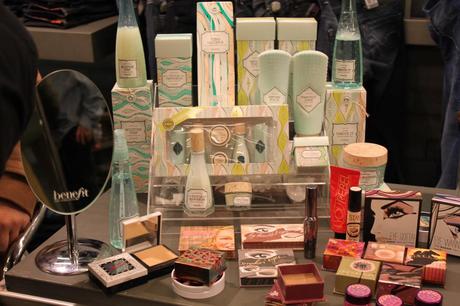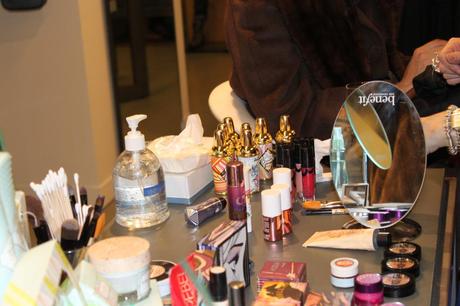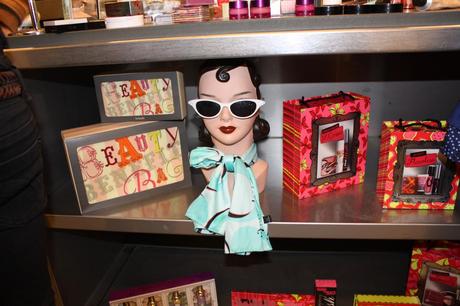 Last Thursday I attended the G Star Raw Women's Night Out. You had the option to get a Butter London mini manicure but I was wearing false nails so couldn't! They also had hairdressers from Sean Hanna ready to style your hair to within an inch of its life but I had already had my hair done at a previous event that day, so I was quiet bummed until in the corner I noticed a little Benefit counter offering mini make overs, to which I literally ran too and jumped into the seat to be greeted by the lovely Aaron.
First he applied Porefessional all over my face using a foundation brush, which is a pro balm to minimize pores and can be reapplied over your make-up through-out the day to freshen up your look. Next he used Some Kinda Gorgeous in medium, which is an oil free, cream to powder finish foundation. Once he had done that, he applied Hoola (which I already use) all over for a natural healthy look. Then it was on to blush, I usually use Bella Bamba or something equally as pink, but Aaron persuaded me to step away from that and told me to let him try Coralista, which he really worked in mainly focusing on my cheek bones. As he had done quiet a natural look, he decided to jazz it up slightly and used the gold tone eye shadow from the Eye Gotta Annie Collection.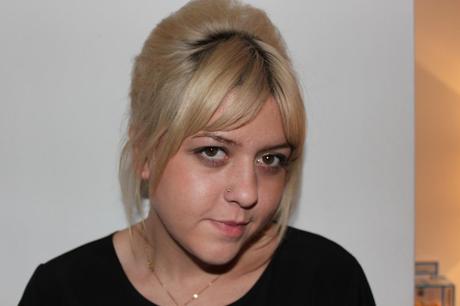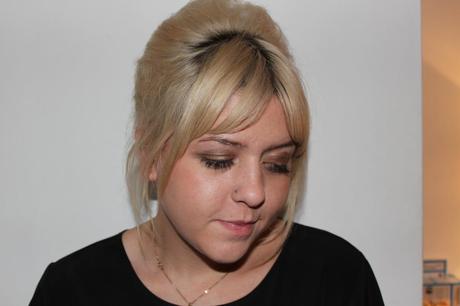 What do you think? I really like it! I wish I didn't have false lashes on that day so I could of tried They're Real mascara and see if it lived up to the hype! Maybe next time.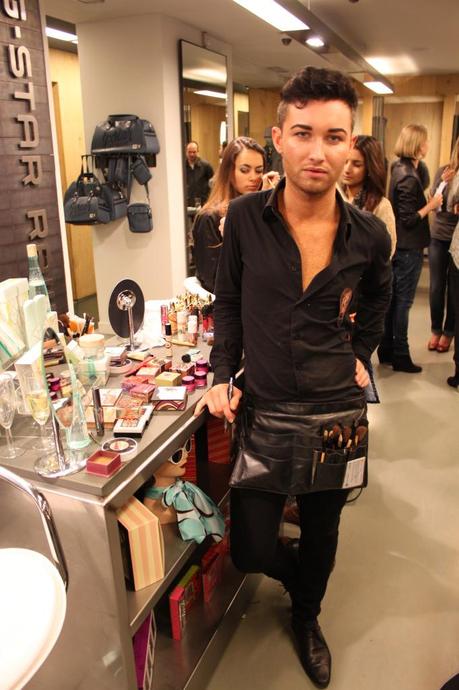 This is the lovely Aaron that works at the Covent Garden branch of Benefit!